Hi everyone, and sorry for my english. I googled already about that question with no results so here i go:
I´m testing (I think everyone is testing stuff since 2.50 appeared :o ) Indirect Lightning and trying to illuminate a scene only with light-emitter objects and no lamps and the renders look the same as if I´d put an hemi lamp (no "shadows"). The light goes thru the cylinder.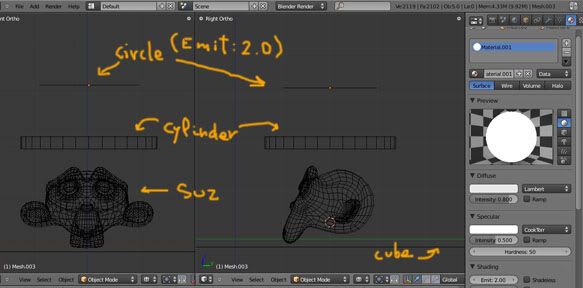 I´m using Blender Foundation´s 2.5 Alpha 1 build 27017 from Graphicall, and Blender Internal of course. All World default settings except "Indirect Lightning" switched on.
The question is "is that normal?" I mean, was I wrong if I expected some AO style light/"shadow" balance?
Thanks in advance.