Hey guys!
I have no idea how to change the thread titles on older threads (correct me if I'm wrong, but I think it's impossible after the first few hours of the thread's opening), so I thought I'd release this here.
This was probably one of my shortest ever projects; I finished it in less than a week.
It's based on the song '99 Luftballons' by Nena, in which a couple release 99 red balloons together, unintentionally starting a war when two opposing countries launch tactical strikes against the 'ufo' (the cluster of balloons. The opposing countries believe the balloons to be some sort of advanced weapon sent by their enemies.).
Goldfinger has done a popular cover, as have many other artists. The english translation is slightly different.
Created in Blender, post production (curves, brush-based touchups using standard brushes and blurring) done in Photoshop CS2. Textures from CGTextures.com (these guys have a heap of free textures - I owe them!)
1920x1200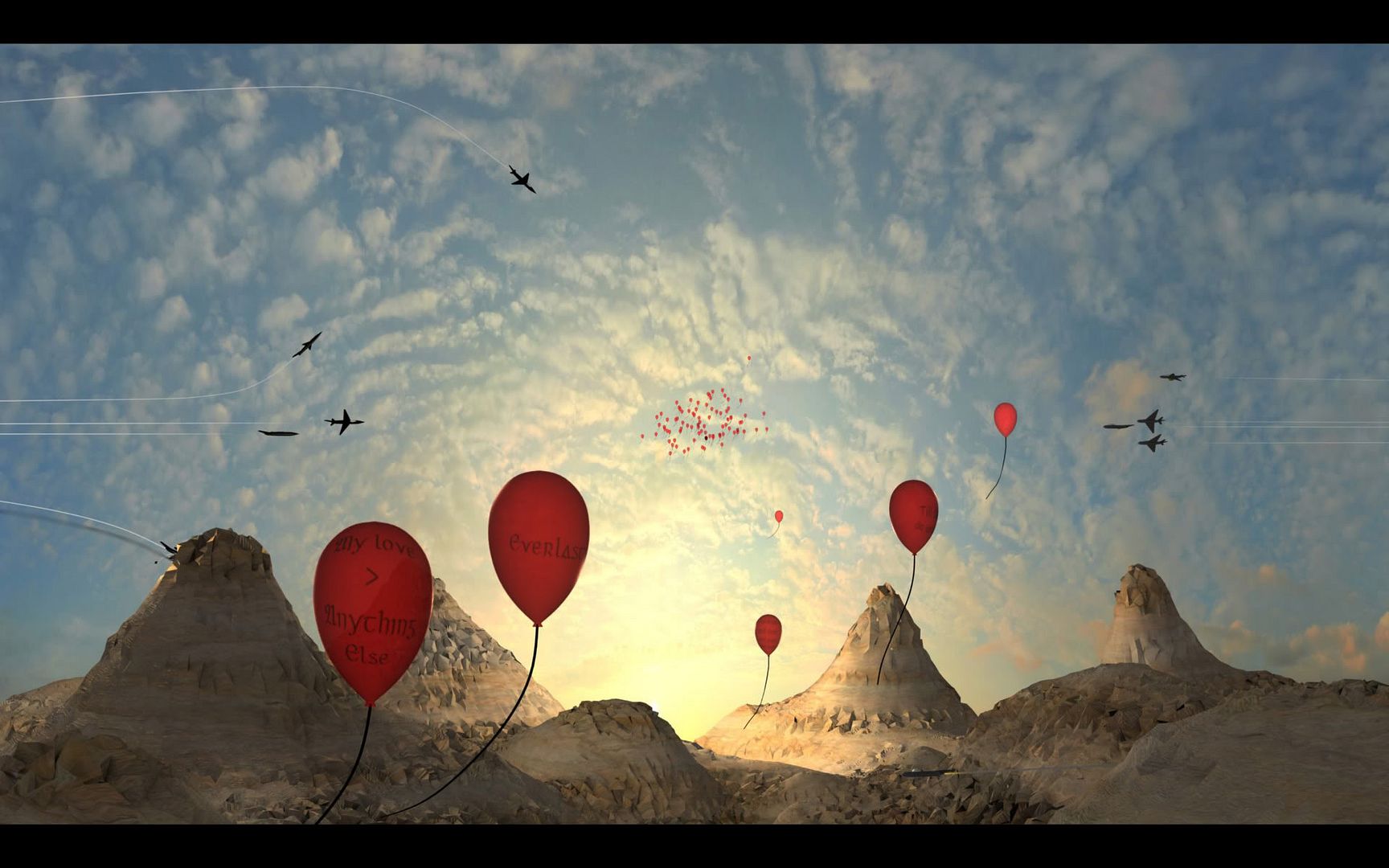 1280x960