Is the picture on the wall modeled in blender?
Well that might be a bit of copyright infringement from my side… I snatched that picture from deviant art site. its called Slave angel.
tobak30
Hehe, hey, I was just kidding - personally I don't care where you took it from, my previous post was just a funny thought that came to my mind
Btw, another thing I noticed is that the plant near the right window kind of gets lost in the trees outside the window. Dunno if something should be done with it.
what picture? the trees outside is actual mesh that stands so far away that the shadows from then doesn't show in the window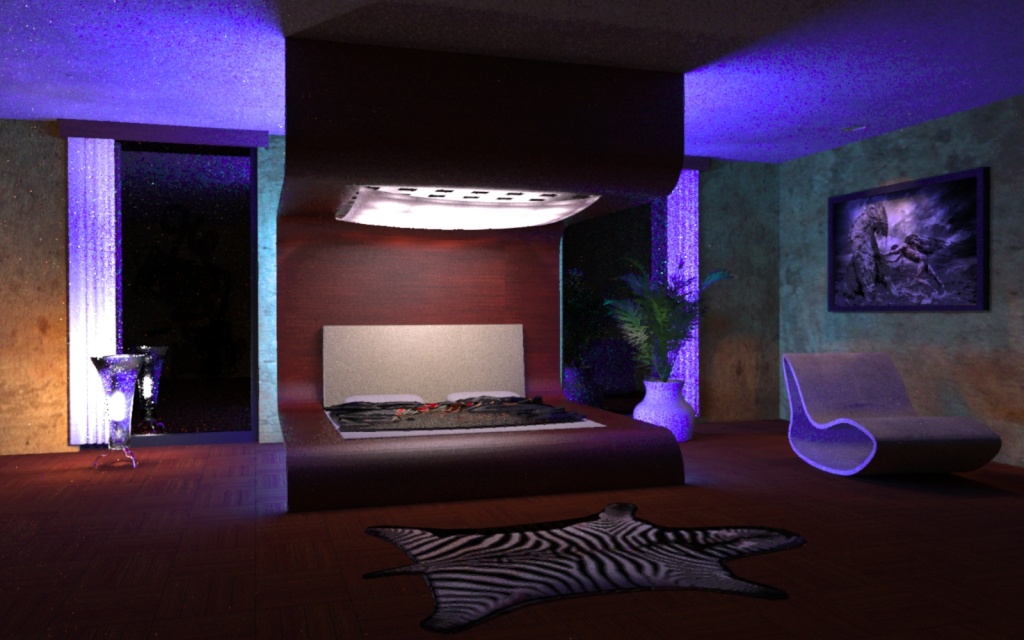 Did different lighting here. Night shot with blacklight on the sides of the bed. Rendered with lux 0.6 stable. It seems like the lux is not entirely stable yet. Had lots of trouble getting this to render the way i wanted. My computer stalled many times and had to re rerender it. Tried different settings. This picture i got to about 650 samples pr pixel.