Yes, another head. I took a break from learning lowpoly stuff. I did learn a lot about texturing while I was at it though, so I tried me another head. Yes, by the way, yes I like creating ugly people. even though stylised, I find "less attractive" more interesting to model.
So here he is, the textures still need some work, but it's getting there.
Latest Update:
And ofcourse some… badly shown wires:
And the UV layout and maps:\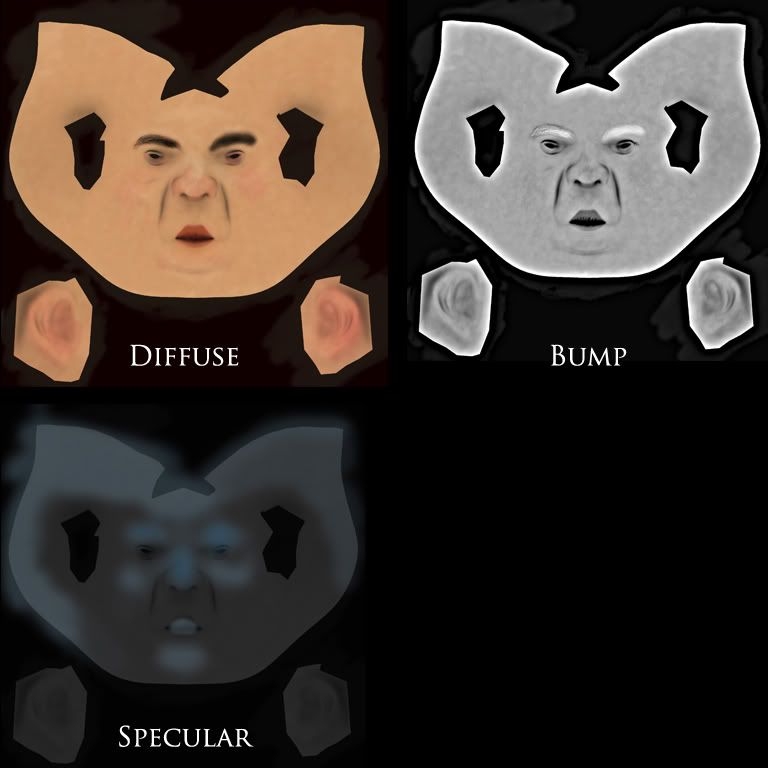 Ofcourse, as usual, any input and/or critiques are more than welcome.