Hi,
this is a thing I'm working on for the last two days. Click on images for larger view.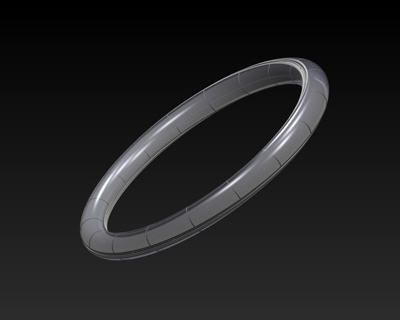 Here's the base segment of which it is revolved

The plan is to fill this thing with "life", i.e. cities, infrastructure and weather.
As you can see it's a moebius strip. I got inspired by one I saw here on the board. The nature of the moebius strip opens up some interesting posibilities for the image message.
Next I have to figure out an efficient way to fill this thing.
Stephan