What's That?
I was wondering if anyone here knew a good method of creating alpha mapped planar trails much like what you would see in games like Soul Calibur.
Here's an illustration if you dont know what I mean: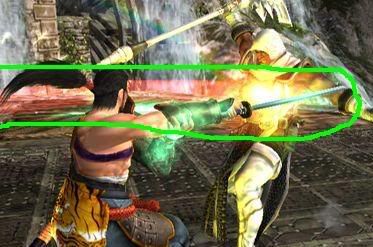 The red trail left behind by the sword is a good example.
My goal is to create fireflies that have a similar trail effect, but the trail should be one continuous flow that creates polygons depending on the direction of the firefly and removes them after a certain period of time. Is there any way to create something like this?
Any help at all would be appreciated very much. Thanks for reading
Edit:
Here's another good example