Well, all I can say is that it's looking good atm. But it's very difficult to discover any mistakes since your car is in a very early stage of development.
Keep up the good work and greetz, Fritz.
Hey Fritz,
Thanks for the reply, thats right what you said, its pretty early.
Here is a little update on the front end, now working on some smoothing on the rear.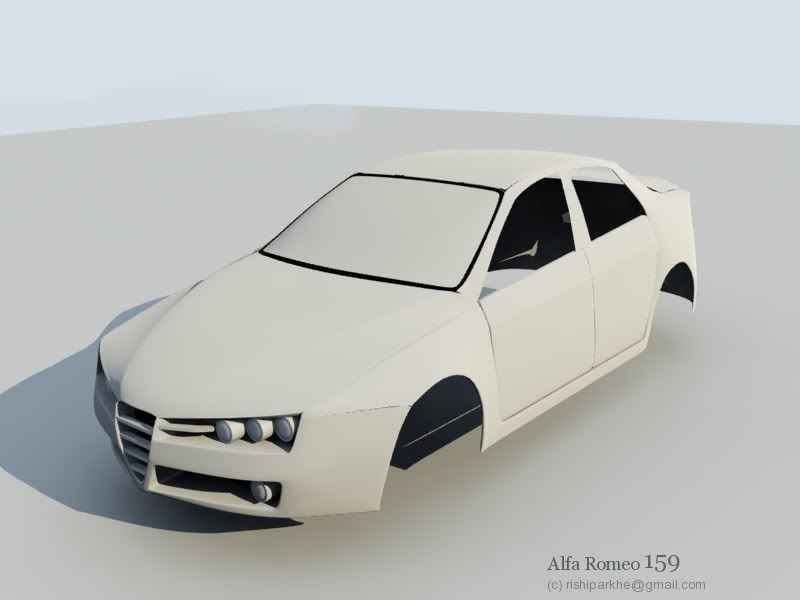 comments and crits welcome
Wow, that looks really good.
Dotten: Thanks ! for that.
here is an update with the rear end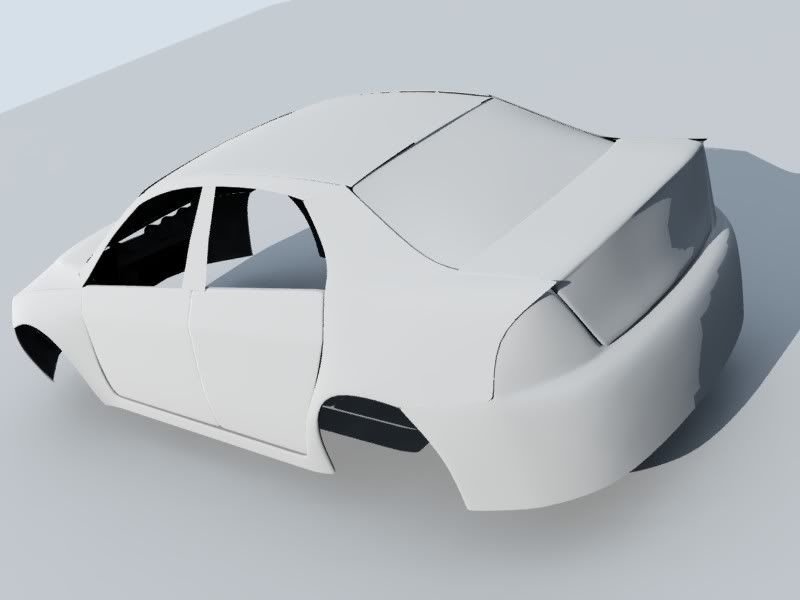 here is wire frame …but I fixed the problem in hood mesh now
c&c welcome
update
This time round I decided to have some treads on the tyres, even though I have to compromise with the render times

here it is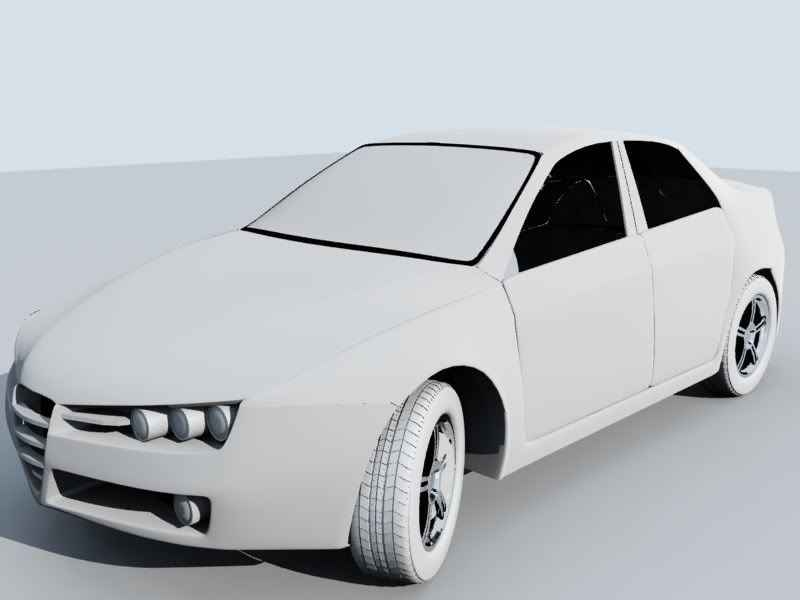 c&c welcome
Hi!
The Alfa 159 is a beautiful car. Your model isn't bad neither!
Only the backside of the car doesn't really look like a 159 (yet).
Keep up the good work!
I'm also working on a 159 (but he's far from finished) and an Audi RS4.
gallardo: hey man, thanks for your comments, you are doing pretty well too on your audi
update with details on the front, door handle, mirror n small corrections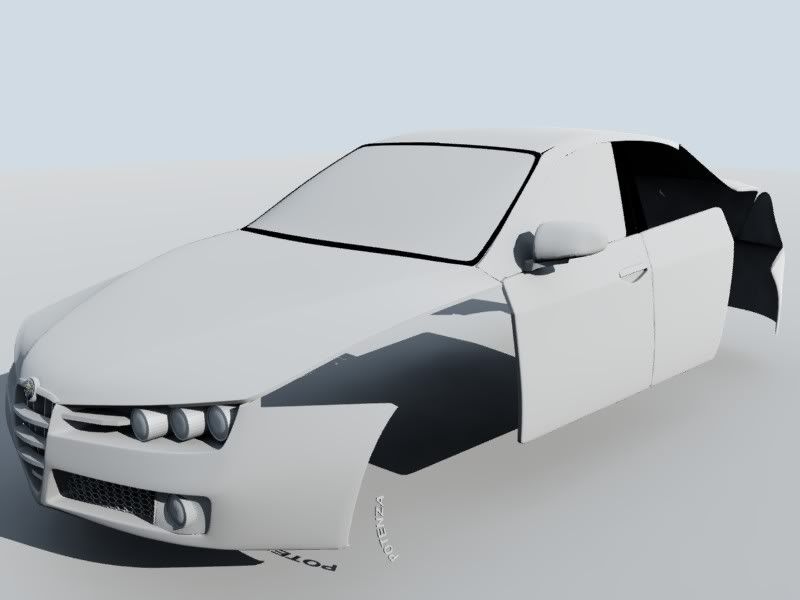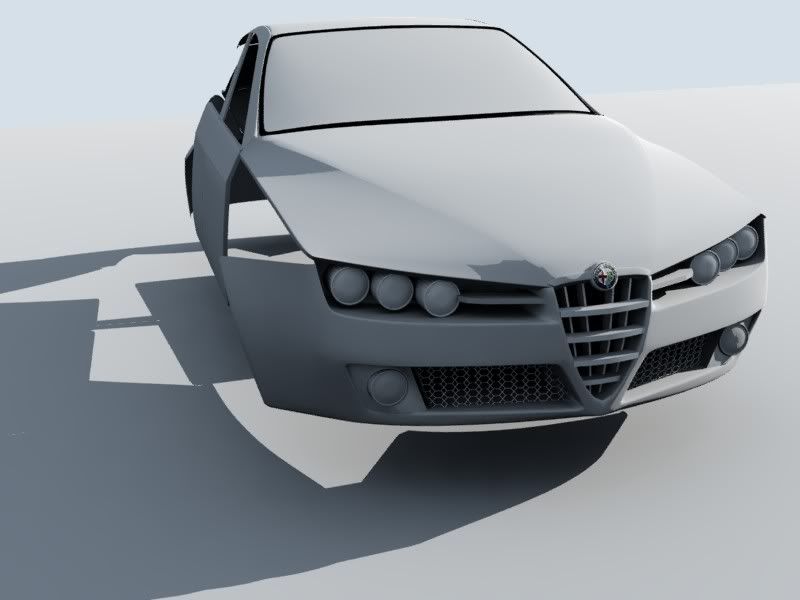 WOW!!! that looks almost real! nothing to critisise.
How are you doing this that fast!?!

It looks really good.
Dotten and gallardo, thanks for the comments !

I actually had rendered this on sunday, but didnt have the chance to update post, at work.
another test

cheers guys
Question…
How did you get the rendered mesh with the wireframe stretched over it? Photoshop/Gimp or is that something you can do in the materials settings?
Amazing work for the amount of time put into it!
An easier way to show the wire over the solid mesh is to duplicate the object, then hit single user on the material and set it to wire- then make sure you set the Zoffs (z-offset) to something greater than zero: 0.5 is a good starting point.
The Zoffs forces the mesh with the wire material to render 'in front' of the solid mesh yet remain in the same location.
Nice car, by the way. ALFAs rock.
j0llyr0ger:
thanks mate, will try that next, this was much needed

cheers