Hello All, I've just released an add-on called 'Animated Render Border', for sale on the Blender Market, available here.
I thought I would create his thread to serve as a focal point if anyone had any questions, comments or suggestions (and of course, to publicise the add-on a bit).
The main purpose of this add-on is to allow the border render feature of blender to be able to update it location and size every frame to always encompass the selected object or group (mesh objects only for the minute). This can be useful when wanting to render an animated object at final quality, but not render any of the surrounding areas, so as to preview it or to skip rendering transparent areas of the image (which can happen if an object is on it's own render layer).
Key Features:
Animates the render border to always surround the selected objects or collections of objects during an animation.
Allows manually keyframing the render border for precise animation.
Adjustable 'margin' property to give 'padding' around tracked objects.
Track objects using precise tracking or a faster, but less precise bounding box tracking mode.
Here's a (choppy) GIF to show it in action:
On a day to day basis, as I'm not always rendering animations, I've also just found it useful to be able to select the object I want the border to surround from a drop-down box instead of having to draw (and, inevitably re-draw) the border in the viewport, but that's a rather minor benefit.
I have made a short demo video below, which goes over what I've just said and shows all the available options, like margins around objects and different methods to track the objects: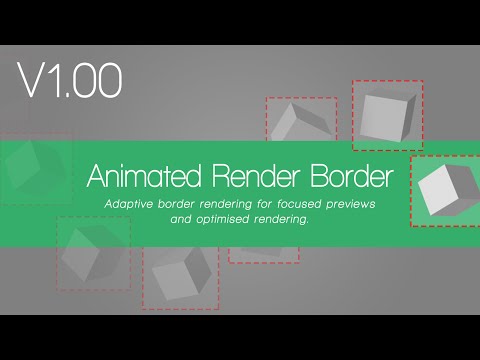 Feel free to let me know what you think (as if I could stop you
) below.
Ray.
Links:
Latest release notes:
V3.0
Updated add-on to work with Blender 2.80.
Removed the ability to render when an image format is selected in the Output panel (this was a mistake and resulted in multiple video files being created instead of a single output file).
Various UI fixes related to tracking bones.