This week's theme: KUNG FU
Pure Entries
effstops[list:bc50522813]
http://www.peerlessproductions.com/movies/WC/KungFu-Incomplete.avi
flippyneck
http://www.flippyneck.com/images/anims/kungfu_final.avi
FriedBrain
http://futurex-graphics.com/Blender/Animations/FriedBrain.mov
modron
Kung Fu Guy vs. Big Gorilla
http://home.att.net/~yorik/kungfuredux1.mpg
Room335
http://futurex-graphics.com/Blender/Animations/TimFormica.mpg
zbgump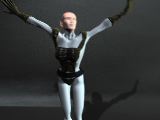 http://users.rcn.com/rmkerr/KungFU.9.29.avi
zdk1
http://myfilelocker.comcast.net/donkim/kungfubotdivx.avi
[/list:u:bc50522813]
Okay, so, if you have ANY problem seeing ANY of these movies, post here IMMEDIATELY. This the very first round of this challenge, and we're still trying to work things out. I HIGHLY RECOMMEND that you try using VLC as your video player…it can play just about everything. PLEASE try to use that if you encounter problems.
Also, if, for whatever reason, I have entered in incorrect or incomplete information for one of the challengers, please PM me right away and I will do what I can to correct the error.
Best of luck to all!
EDIT: Also, please remember, we want to judge the entries on animation skill and NOT MODELLING SKILL. The Weekend Challenge is an amazing arena in which to test one's ability to model. Here, however, we want to improve the entrants ability to animate. That's why we provide stock characters for people to use–modelling is not a consideration. Please keep that in mind when you vote. Thank you!