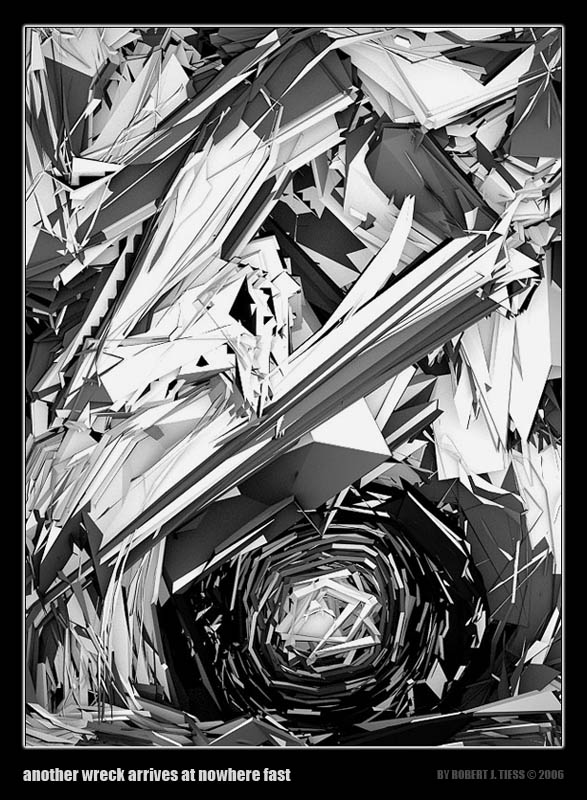 This image is actually from a series I have been developing on and off over the past few months with ultimately a free e-book in mind. So far for that series I have about 25 blends completed.
I might release the e-book in the near future as a downloadable PDF but still have some decisions to make and projects to finish. I might release it as the first in a series of volumes I then might do.
I held back from mentioning it in the "big projects" thread because my original intent, until this past week, was to finish 100 blends for it, but I think approaching it in parts might be a better way to go, especially as far as keeping download sizes manageable and overall project completion more realistic
We'll see. In the meantime I thought it might be cool to give everyone a glimpse through this render.
The style I created for this part of the series sort of feels and looks like "3D paintstrokes," only instead of paint I use geometry and light, periodically in a monochromatic fashion as in this piece.
There are specific reasons why this book came to be and why certain stylistic choices were made for it so far, stuff that will likely be told in the opening pages.
Anyway, thanks for viewing my work,
(and drive safely
)
RobertT