I'm doing a tutorial here. http://cgcookie.com/blender/cgc-series/weapon-modeling-an-m4/comment-page-1/#comment-390852After mirroring and arraying, I noticed the barrel of my rifle had segment lines.
I had a really hard time trying to follow the tutorial up to this point (too advanced for me), but I was wondering if there
is something simple I can do to get rid of the segment lines.
From the tutorial, this is what the barrel is supposed to look like. No lines between the arrayed part.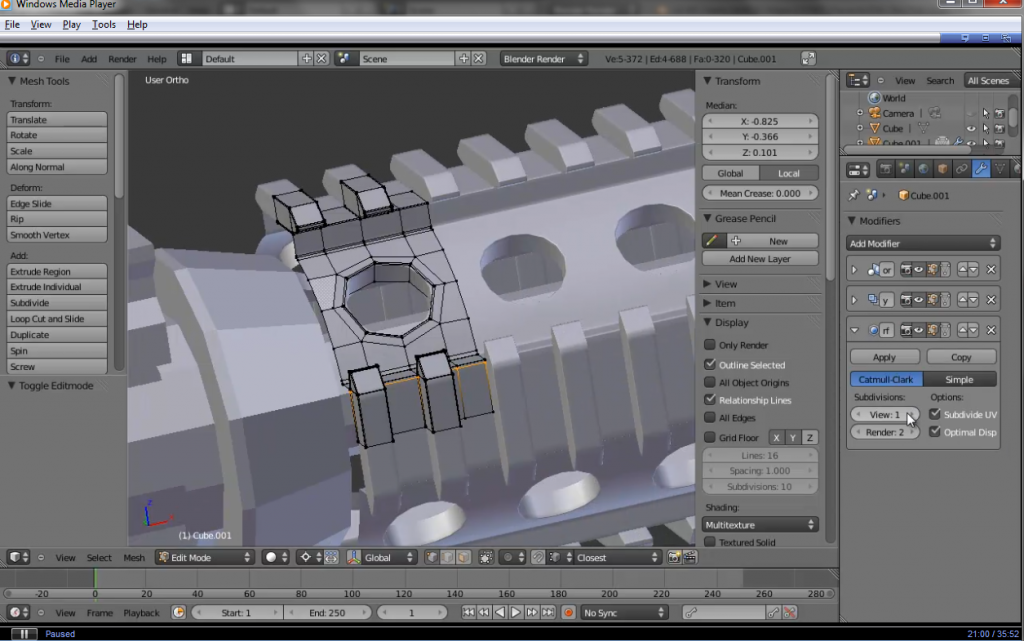 This is what I get. Notice the lines between the arrayed parts.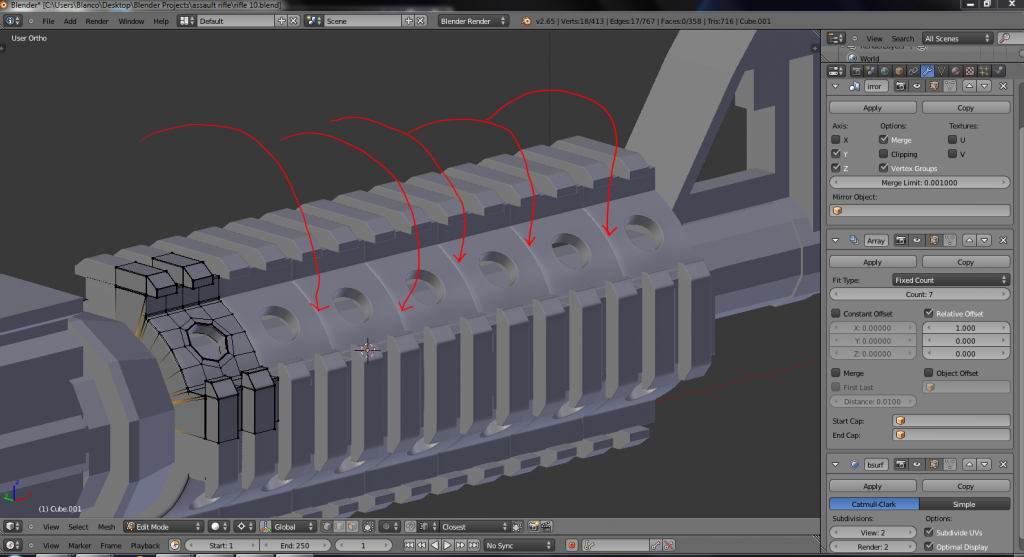 Link to my blend file:
http://www.pasteall.org/blend/19108