I'm working on a program that needs an icon and a background for the splashscreen. Would anyone be willing to help me with this? I have the basic designideas for it so I figure it is a job that could be done in a couple of hours.
I could do it myself, of course, but my blender-skills are pretty rusty, and I have nor the patience or the time at the moment.
Basically the icon should look like a mix of these two images, with the earth in the upper image replaced by a globe like the aquasphere (or maybe some blue transparent glass-sphere) with a transparent relief of the continents. It needs to be sharp at 128x128 and preferably down to 64x64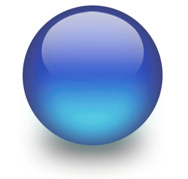 The splash-screen background should be part of the same picture (with a darker background) so I would need a render in 1024x1024.
That is the basic request. I hope someone is interested.
Lazze