I decided to make some blunt weapons because they're shiny and pointy.
Tell me what you think, any improvements etc.

Update: Added weapons, improved wood texture, widened handle, added bumpiness to weapons, changed HDR (yes it is the uffizi probe, it was the only one that I could get good GI results with).
Update: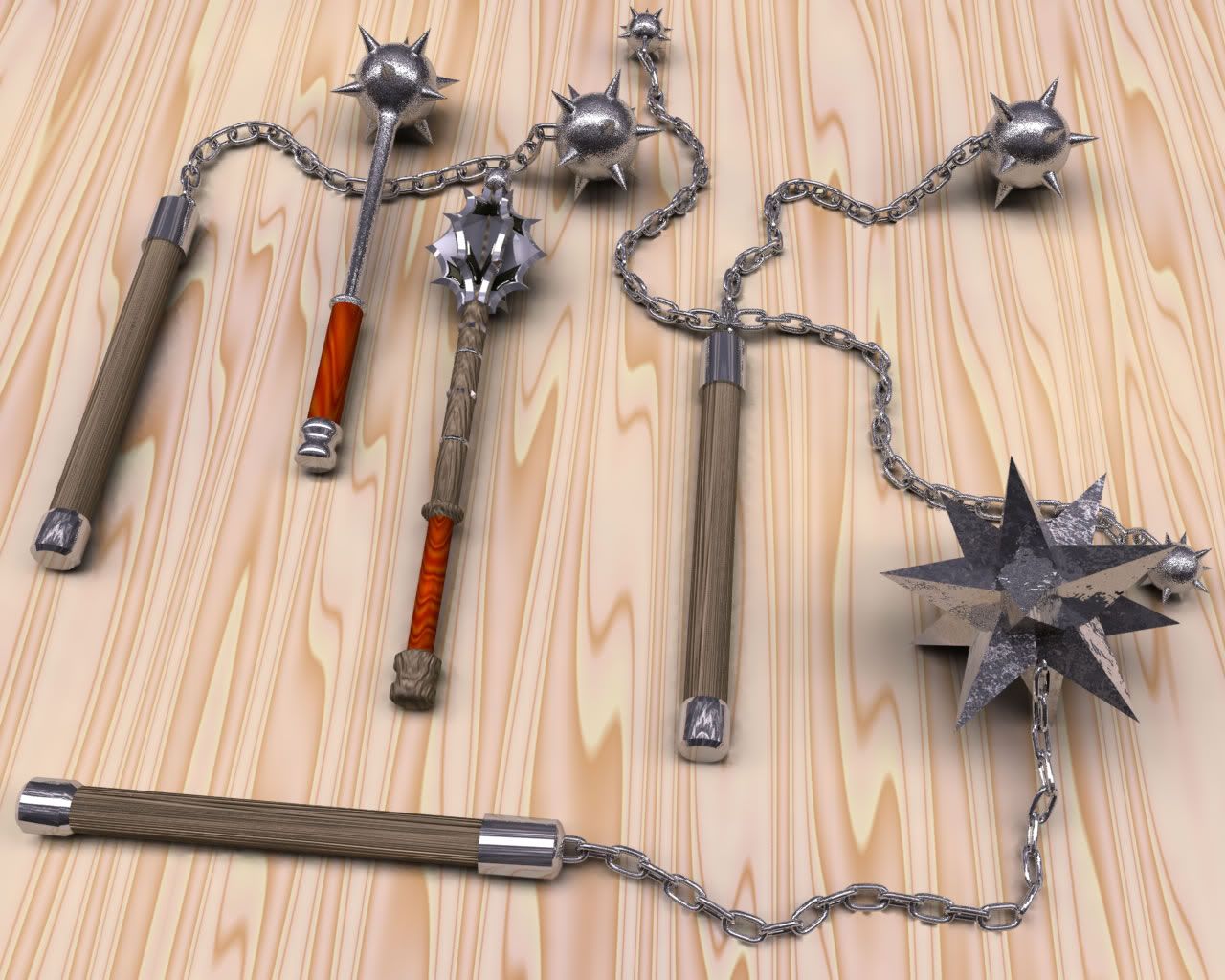 Update 2: Added DOF Enjoy