Hello everyone !

Recently, I've been working on a scene which aim was to create underwater, coral assets. I then decided to make an entire scene with those, and here is the result ! It's also a way to escape during the lockdown and get a breath of fresh air.
I had lots of fun creating this artwork, the biggest challenge was to get a good-looking water material which allowed to see the corals without crashing my computer. x) The material uses a Glass Shader, a Refraction Shader, and Volume Absorption shader, along with some bump textures. The water was created using an Ocean Modifier, applied and extruded to get the volume working. This mesh alone is 13M polygons.
I also made a little video which is basically like a Breakdown of the scene, including early renders, until the final result. Link to this video's here :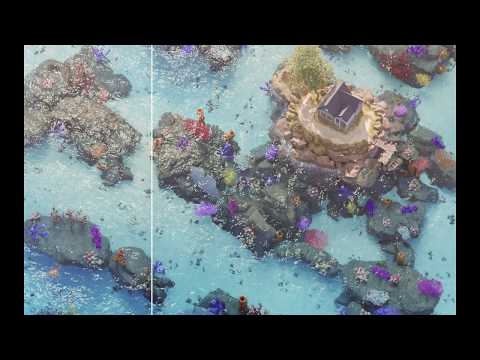 Feel free to take a look at the Artstation project where you can also find the early renders mentionned above :
https://www.artstation.com/artwork/BmgKw6
I could have made more underwater assets to make the scene even more colorful, but my computer began to beg me to end its sufferings, so I decided to move on to some other work

The scene has been created in Blender 2.81, textured in Substance Painter / Photoshop, rendered in Cycles (5 hours, 1920x1600, 4096 Samples, no denoising), and post-processed in Photoshop !
Have a nice day guys !