Hey there,
Im new to this forum and indeed to blender. And so i have a quick question with regards to this slightly more complex, second ever model i made which i intend on putting into a Half Life 2 map.
I would like to know what the best approach to texturing this shack would be with regards to the UV Map? For instance is it wise to bunch all the boards together over the top of one another above a single board texture on the uvmap?
Hmmm, its tough to explain what im getting at, but i have a picture of the shack… how would you go about texturing this?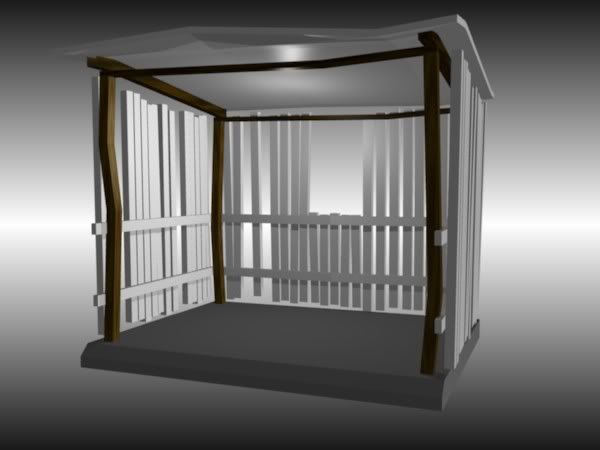 Thanks in advance
Daniel