Hi,
BGC is a fantastic tool but I'm having an issue in the resulting cube panoramas. It's basically where the faces meet. Everything is fine if normals aren't used. However, when normals are used in materials applied to objects crossing more than one face there are distinctive lines along the face edges.
Here's a pic with the problem: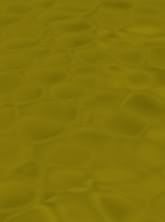 Might be a bit hard to see but look closely down the middle and at the bottom to see the lines where the faces meet. These faces should all blend together.
I'm assuming these defined lines where the faces join are due to the way the normal's light/shadows are formed from the particular camera angle (the camera stays at the same x,y,z coordinates but rotates 90 degrees to each face).
The material setup is very straightforward:
Add material.
Add texture to material.
Turn on 'Nor' in the 'Map To' tab and increment the 'Nor' slider.
I'm also 100% sure that faces aren't misaligned.
Is there a way to resolve this or am I just going to have to live with using materials with no normals?
I assume (and hope!) that normals were used in creating this QTVR scene so holding out that there is a solution:
http://blenderartists.org/forum/showthread.php?t=43209
Thanks for any help!
P.S. - The BGC link mentioned above is dead but here's another:
http://alienhelpdesk.com/python_scripts/old_scripts
---