Don't know if it's too late to join, I actually started this before yesterday until I realized I forgot to make a thread about it (doh!). It's been a long time since I joined a BGMC and have been unable to join due to the fact I had to do my Zivildienst (don't ask) but now that it's over I can finally get back to using Blender again! YAY!
This game is about isn't about an actual dragon, it's about a draco lizard… in a forest… nuff said.
It's a 2.5 side scroller with the main mechanic being gliding.
There will be a small story in it if I have time, quite frankly I'm more concerned with the mechanics at this point.
Here is a test level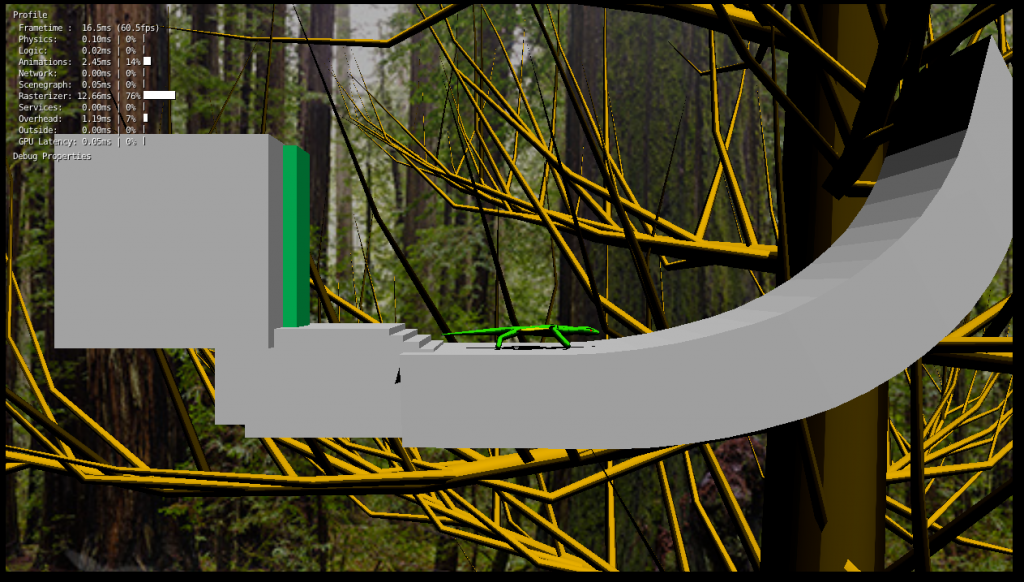 The background isn't mine, it is from this fellow (link: http://www.enlightphoto.com/views/2012/10/11/you-want-it-how-big-pt-1.htm), if I have time I will either find another image or take a picture of my own (there are plenty of forests in Austria, should be easy)
And here is a problem I am having, I don't know how to align the Draco lizard to the ground, any help would be appreciated