Hi all, a few images of my latest project.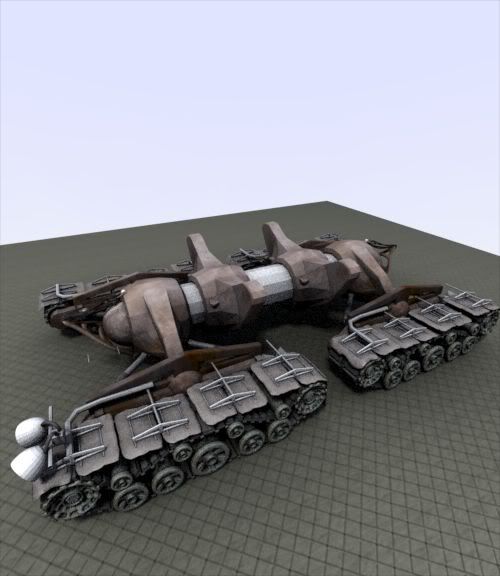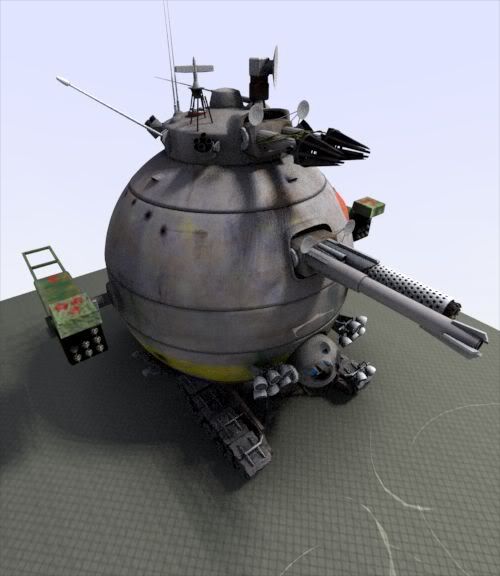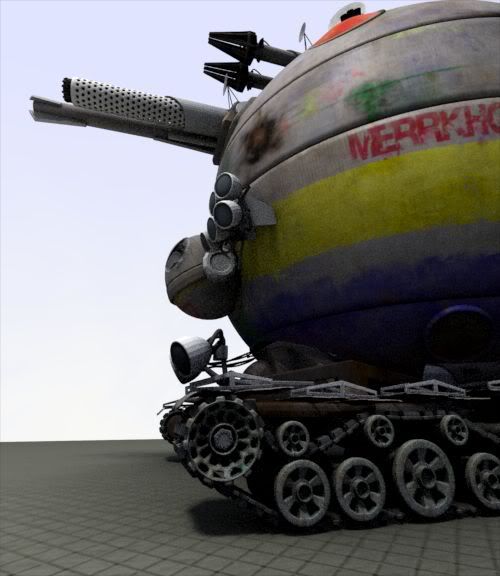 See more at my Photobucket thing -
Still some work to do - beefing up the guns, making a few things look more menacing, tidy up some geometry and textures etc… I'm also going to put it in a 'scene' with terrain and people and the like.
Might animate it, firing guns, moving about.
I'd also like to do some greenscreen work to put real people in an anim with it…
SimonHK.