I just got photoshop about a month ago and wiped this up yesterday, added the finishing touches today.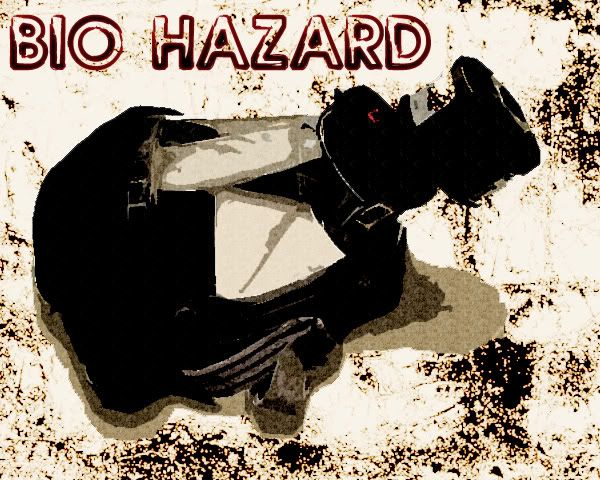 Its a gas mask on a worn background. I got the gas mask off google as a reference image to make one in blender but I got as far as the filter when I decided to make this.
I think its pretty good for my first piece.