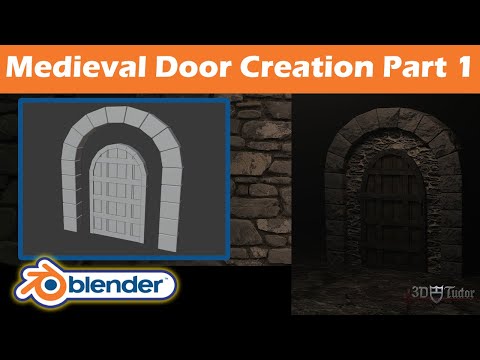 This is part 1 of an exciting FREE YouTube full course on building a medieval castle style door in Blender 2.8. In this tutorial, we will work on the stone blocks around the outside of the door, the door frame, and the basic door structure. Everything is done in Blender, letting you fully explore the software's modelling and texturing capabilities.
I recently uploaded a timelapse of me building this medieval castle style door in Blender 2.8 as well. Feel free to take a gander to see what your finished model will look like at the end of this course.
Over the next week, I will be releasing a FREE YouTube full course showing you exactly how to make this medieval castle style door. This will include a few tutorials, taking you through the process of building every small component. Like with all my tutorials, I will be showing you how to build it step-by-step, with on-screen tooltips to guide you through the workflow without any fuss.
All resources, including a free HDRI are available via the YouTube link.
Give me a like and subscribe if you like this kind of content.
Thanks all for checking it out
Link to YouTube Video: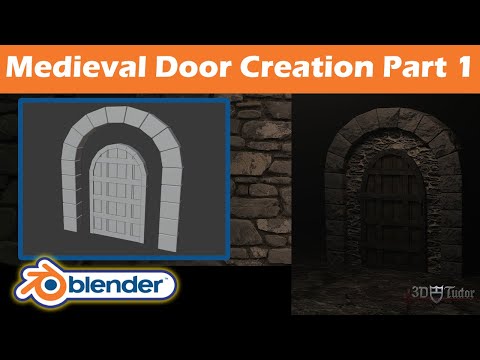 Link to YouTube 3D Tudor Channel:

#3d #3dart #3dartist #render #3dmodeling #3dartwork #ThreeDTudor #3dillustration #lowpolyart #3dlowpoly #lowpoly #blender3d #3ddiorama #blenderrender #3dstylizedart #3dmodel #blender28 #blendercommunity #3drender #madewithblender #eevee #youtube #tutorial #skillshare #udemy #free
#castle #door