Talley Ho Chaps,
This was gonna be a BWC thing, but there is no way it will be done in time.
I wanted to do a scene (maybe a film now) with what i think is one of the most beautiful machines ever created by man, the Spitfire. I have also made a Heinkel 111 to go with it, but thats not quite as pretty, so im not gonna post it up here just yet.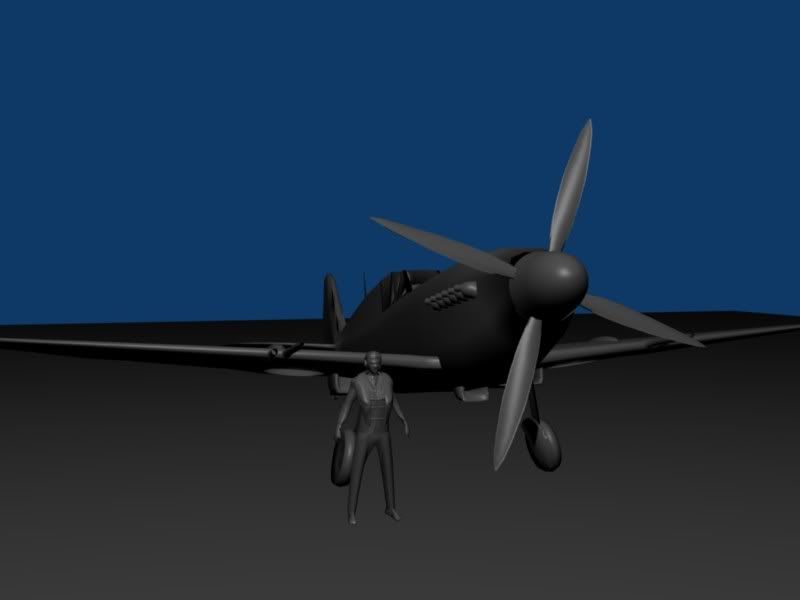 Thing is thougfh, i have NEVER done any texturing before, and when i try it, following "beggin ers" tuts, i cant seem to get it right.
Ive seen pictures on here before where people have "unpeeled" their objects and then painted the faces, kindof like a flattened eggshell. does anybody have a clue what im talking about?
care to point me in the right direction?
"beware the Hun in the sun!"