I am doing a tutorial here: http://cgcookie.com/blender/2013/01/18/modeling-electric-guitar-blender-part-02/ On a certain piece of hardware I'm supposed to select two loops and press ctr B to bevel and one click on the MMB to add an extra loop for a better bevel. I can't get a beveled look to the shape I am supposed to bevel. Can someone tell me what I am doing wrong? It's a very minor piece of the guitar, but I want to learn the technique. I used the bevel (ctr B (bevel) earlier in the tutorial to make a screw. That was no problem. But for some reason, it's not working on this little knob.
This is after I select ctr B and roll MMB once:

This is the result: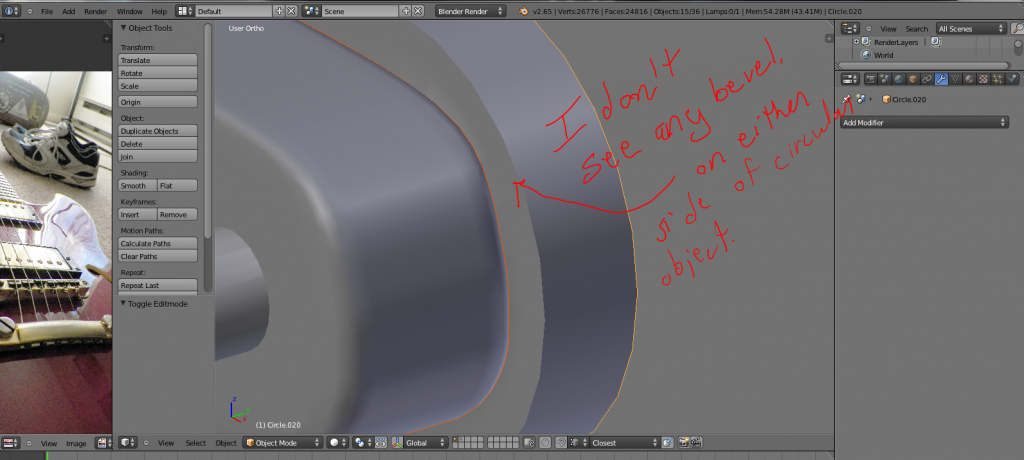 Link to Blender file:
http://www.pasteall.org/blend/19001
Note: This is the second time I'm posting this. I don't see my previous post.