This week's theme: Take a famous ancient painting and make it your own
Pure Entries
.:[email protected]:. [list:ffc96b16f9]
Ok, here is my 3d rendering of Van Gough's room.


http://zachgmedia.com/room.jpeg
Falgor
Hi, here's my entry, "Mona Pelicana", I made it from "Mona Lisa" of Da Vinci.
http://koti.mbnet.fi/falgor/questroom/mona_pelicana.jpg
Hoagies
heres the reference picture. There is some resmbelence icon_razz.gif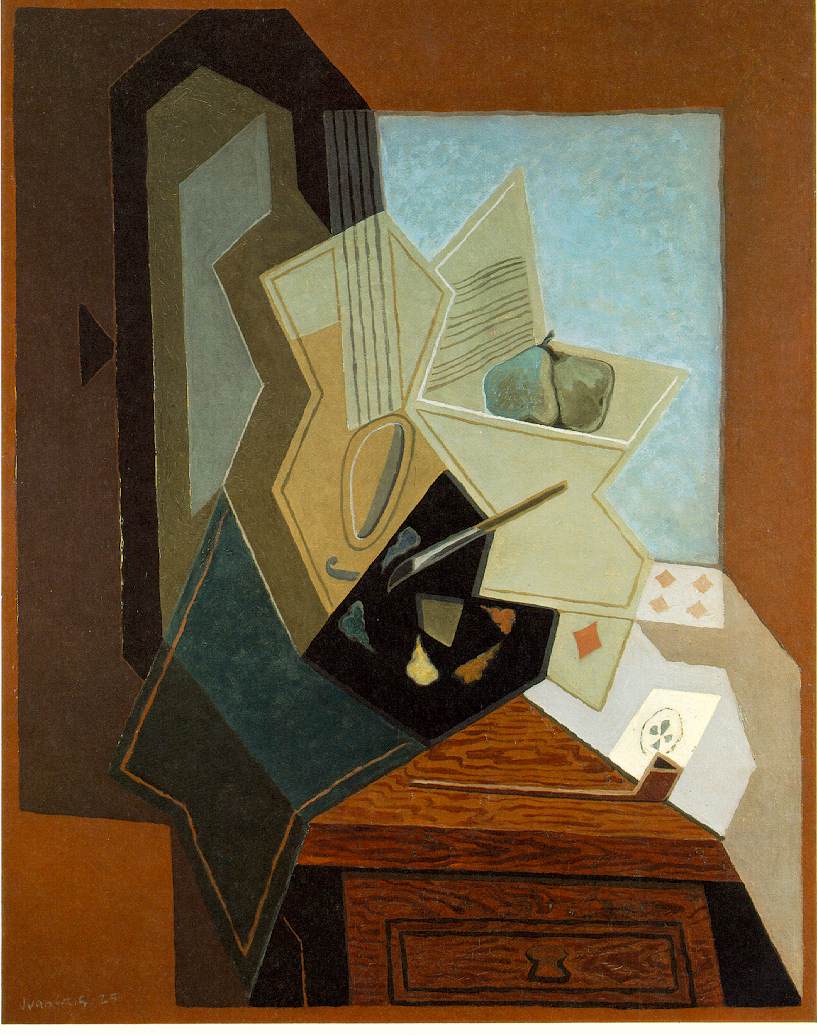 http://gallery.mudpuddle.co.nz/hoagies/Painting
Hos
Behold! The Dua Lisa:
http://bebop.cns.ualberta.ca/~cwant/dua_lisa.jpg
Jay Eff
Here is my first surreal art in Blender, based on Salvidor Dali's The Eye, I bring you James Finley's The Eye.
http://webdesign.jay-eff.com/wc115_theeye_final.jpg
Jedi Dawn
I present: Yellow suzzane with interesting lighting:


kirpre
Here it: my interpretation of Picasso's Violin and Guitar


http://gallery.mudpuddle.co.nz/public/picasso
Marcoscosci
Here is my entry, a remake of Munch famous painting "the scream".
http://www.freewebs.com/marcoscosci/Blender/WC_115.htm
mikejedw
"Guernica With Suzanne"
Here's the original Picasso:
http://www.mala.bc.ca/~lanes/english/hemngway/picasso/guernica.htm


http://antholog.com/images/guernica_large.jpg
niknah
It's very chilly outside for this painting, so it wants to come in.


http://users.bigpond.net.au/niknah/b17.jpg
Robertt
Persistence of Blender - inspired by Dali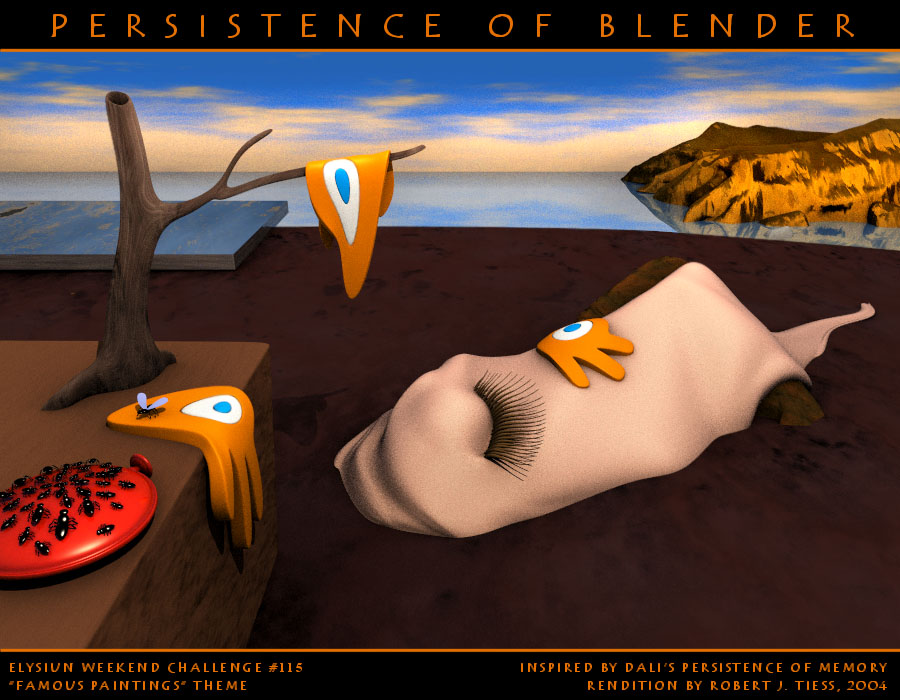 SoloCreator
Inspired by many of the alien landscaped crafted by H. R. giger.


http://img.photobucket.com/albums/v174/Nitro3d/WC115.jpg
ThePatrickP
I made the toon version of the Roman wolf


http://gallery.mudpuddle.co.nz/public/WC115
[/list:u:ffc96b16f9]