Theme #214 for 17 November 2006 is: Failed Disney Projects
Entries closes at 2100 GMT -5 Monday, 20 November 2006.
Wow, 2143, eh? I might have to try this just for the sake of time travel!
I might have to try
[Update] Didn't make it in. Nice Friday, my plan was for "Losing Nemo" and it was going to end up just like yours but on a plate instead of a fry-pan
Wow, where have I been for the past 1930 Challenges?!
Wow, where have I been for the past 1930 Challenges?!

my placeholder (can I use yafray? or only blender?)
Sorry, I don't have enought time to finish the image…
Disney never failed at anything… I better not see any entries!
Unlike the controversy over the Lion King(Kimba the White Lion), Disney claims that they definetly did not steal the idea for this movie. Unfourtunatly it's seem that no one enjoyed watching Mickey get beaten to a bloody pulp then Crucified.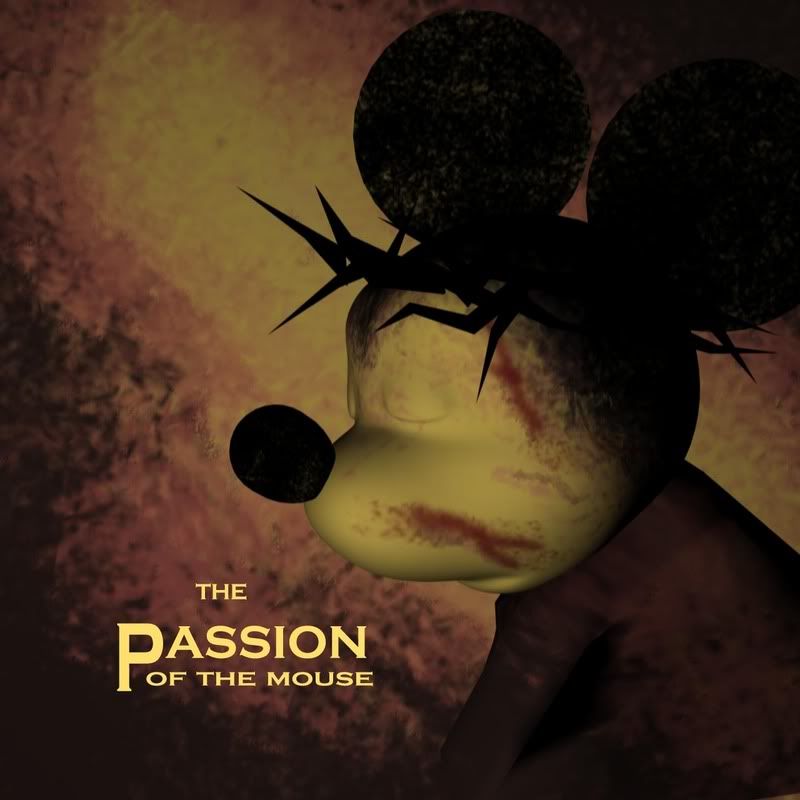 I modeled Mickey in Blender and created the textures in Photoshop. I only spent about 45 minutes on it.
Dude, absolute brilliance!
Name: Frying Nemo
Description: This is what happens when you let Disney handle Pixar movie sequels.
Entry type: Pure
(here's a thumbnail)
I got inspired this morning
Attachments
I wish we could get that to Mel Gibson!! Think he'd have a hoot!
Now with all the new Disney and other 3d characters coming into the scene.
What about all the older characters.
Pure Entry, texturing done in Gimp.
Link:
Here's my entery.
In the 80's Disney wanted to produce an animation movie about some famous detective. In the end the two choices were Sherlock Holmes and, of course, Dirty Harry. Only this early promotional teaser poster has remained from the movie, that was finally left un-made.
Blender internal render, some post pro done in photoshop.
My pure enty
Title: There was a project to put togheder Disney's Pluto and Stephen King's Cujo . . . .
Attachments
Here Is My Entry.
Not quite what I was looking for but it was as much as my skills would let me.
"Mikey the Rapper."
And a Thumbnail
Marslyr
Nice vuurstorm, speech impediments just aren't as funny as they used to be.