Theme #311 for 14 November 2008 is: Steampunk
Entry closes at 2100 GMT -5 Monday, 17 November 2008.
"STEAMPUNK 2008"
Pure in Blender 2.48a + small postpro in GIMP 2.6.0.
Link to the image: http://www.pharcom.ic.cz/images/wc/Steampunk2008.jpg.
Link to thumbnail: http://www.pharcom.ic.cz/images/wc/Steampunk20080.jpg.
Could look better with more time ;).
steampunk seems to be popular lately
Ok. An entry with most pipes and pitch wheels wins :).
I think I will dig through my 'League of Extraordinary Gentlemen' comics and see if anything pops out at me
hmmm guess its not as popular as i thought
btw nice entry hiower
Blender, Steampunk Edition: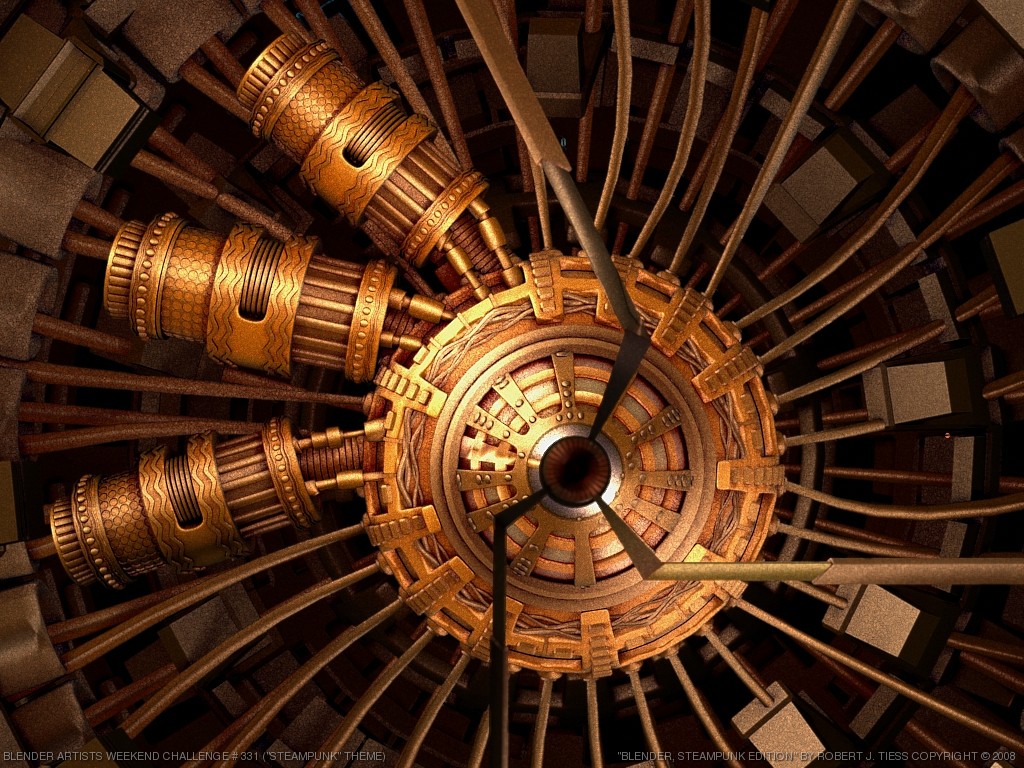 (direct / full size image link)
Pure Blender.
RobertT