Theme #351 for 4 September 2009 is: Delicious
Entry closes at 2100 GMT -5 Monday, 7 September 2009.
i haven't had much time, but here's my entry… i think i'm kinda finished…
little robot likes nuts n bolts

Wow, this didn't take long.
Edit: I'll keep posting periodic updates
Title: A little slice of heaven.
Attachments
ok guys, i know i haven't been on in awhile, but heres my big come back!

@spacetug- lol im doing icecream!
placeholder
not doing icecream anymore but i will think of something else!:yes:
well guys, sorry, due to technical dificulties im going to hav to drop out.
Great work so far! I probably won't have time for more, so here is a model of todays dinner as my non participating entry: Beer-Butt-Buddies
Attachments
Here's mine, "Feeding frenzy"
Cool stuff so far everyone!
Great topic Modelar, and nice sittin' chickens. :yes:
Attachments
Here is my entry (please disregard or classify as non-participating if deemed to late):
"Cupcakes"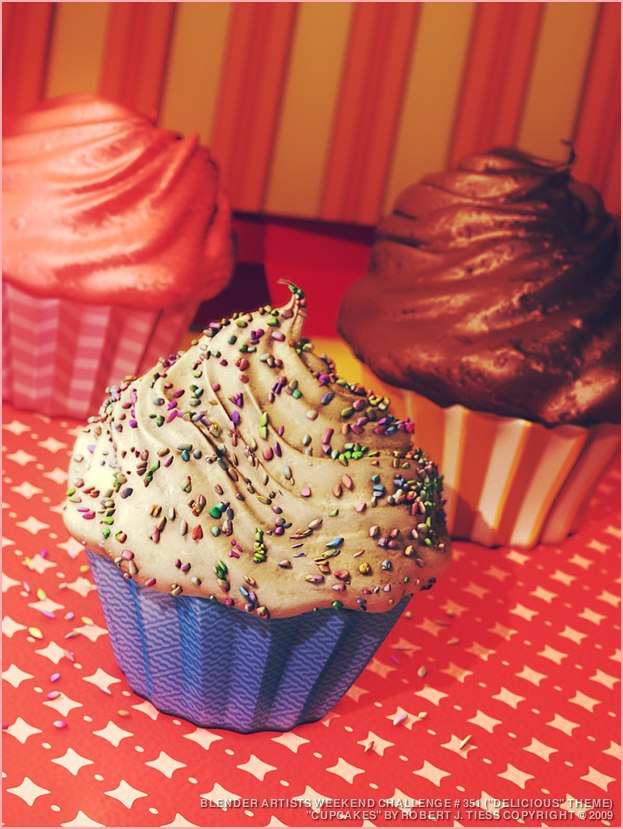 RobertT
Sorry, got side tracked.
Waiter - - -