Theme #353 for 18 September 2009 is: Microscopic
Entry closes at 2100 GMT -5 Monday, 21 September 2009.
To be honest, this is my first ever render… so i know its horrable and i know i wont win
but hey, it was fun
kamlanie i was thinking about that too… but i decided to do something else… but what i'd do is make the cells smaller and the vine longer…
Here is my entry:
Water Bears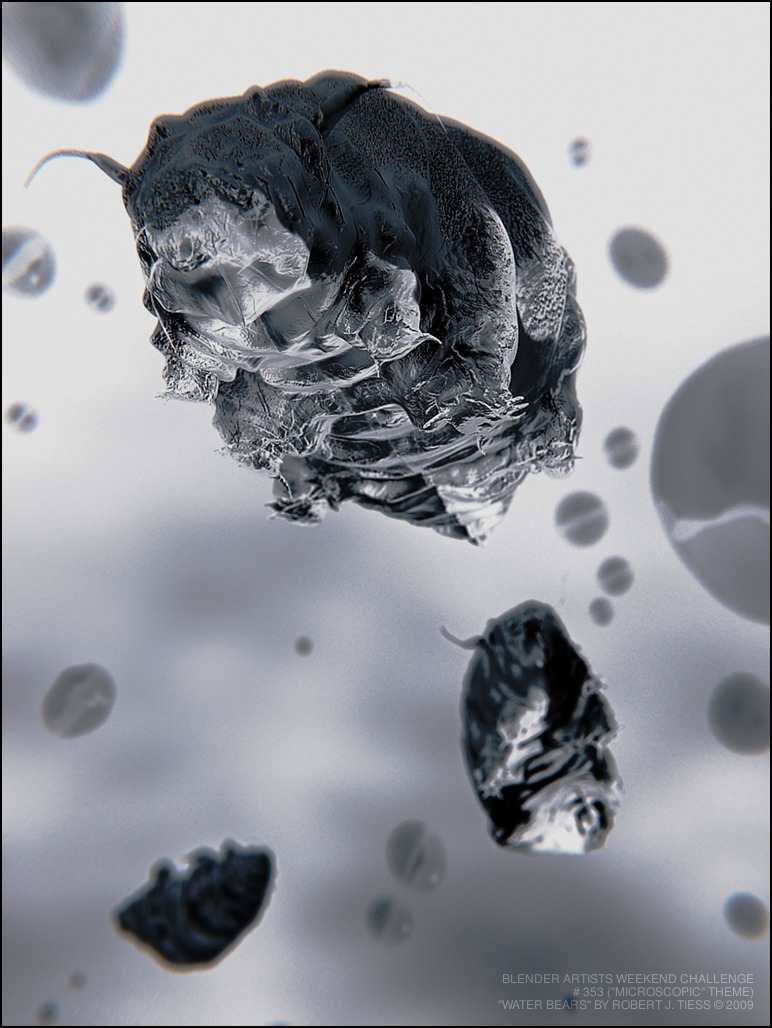 As always, pure Blender internal render. Textures painted in Blender.
Have a good weekend, everyone!
RobertT
My Entry: "A Microscopic Finding"


and here is the thumb:

Good luck 4all.
@Robert: Are there any tutorials of yours about texture painting in Blender?
cheers
There is one now :yes:
I just posted a painting tutorial on my blog (3D Reflections):
I hope the information helps.
RobertT
Mr Amoeba


i know it looks really shitty but anyway…