Edit: This is my first "complete" character… I don't even know if I am doing things right
If you want the .blend files to take a better look at the model, I'll send them to you.
I need advices on what I need to do next or what to fix to make a better model.
My goal: Model, texture and rig a lowpoly character.
Have I aimed too high?
Original post:
Here is my character so far, It started out with these concepts: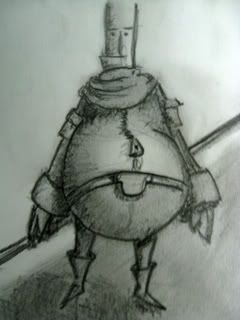 then I made a model sheet to get the shape and to figure a way to model it: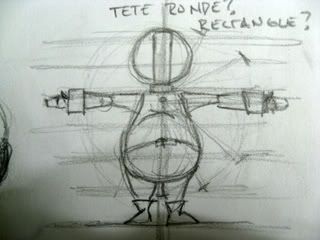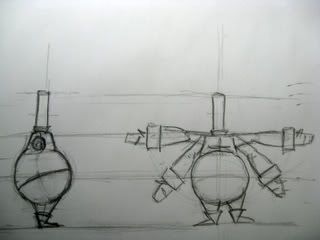 then I went in photoshop to make a rough shape and to get the front-side proportions right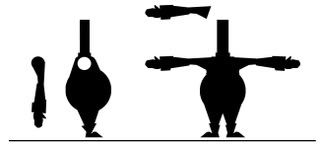 then went in blender to model it.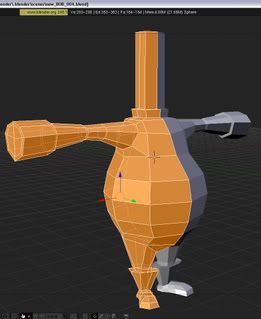 I started out with a sphere, and extruded faces to match the shape.
I still have some tweaking to do to the base of the model and I have to add the hands before I put the details…
poly count: 368