Looking for crits on this stable scene. I've been basing it off a Christmas present I built a long time ago in grade school. It actually turned out to look pretty close to the real thing, which was better than I figured I could do.
I haven't quite decided how the final scene will look yet; suggestions are more than welcome.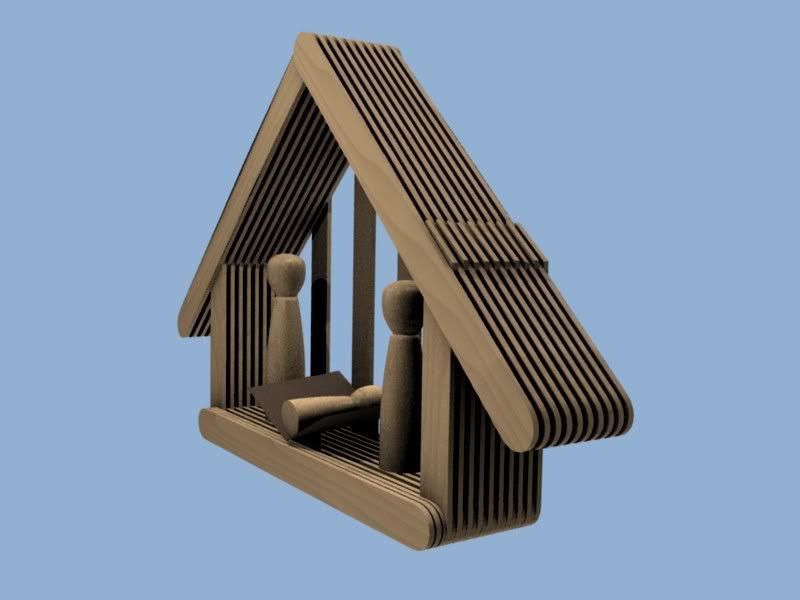 grr…could anyone explain to this internet-illiterate idiot
how to make a thumbnail that links to a larger image?