Hi all!
I went through Jason G's tutorial on how to make a lightsaber effect (found here: http://blenderartists.org/forum/showthread?t=62611)
I have a pretty good effect, and now I'm need to know how (/or if) I can put that effect onto my image: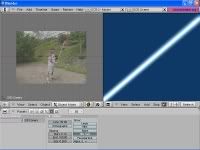 EDIT: Ok, just as I posted this I thought: Hey, why, don't I just load the picture I want to edit as a backdrop and draw the effect on?
So I did that, drawing bot lines and giving them each the proper materials and such. I orient them correctly to be over the PVC pipe, go to video sequencer to preview it and, well, it didn't work.
Here's what I did: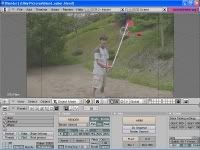 This probably means I don't know enough about Blender
So, can someone help me out? Is it possible to draw over like that?
What am I missing??
Thanks, LC