Its me and my desk again
For those who dont know im designing a computer workstation/hub for my final year project.
Im just looking for some intial feedback on my rough initial design. (modelled in blender of course).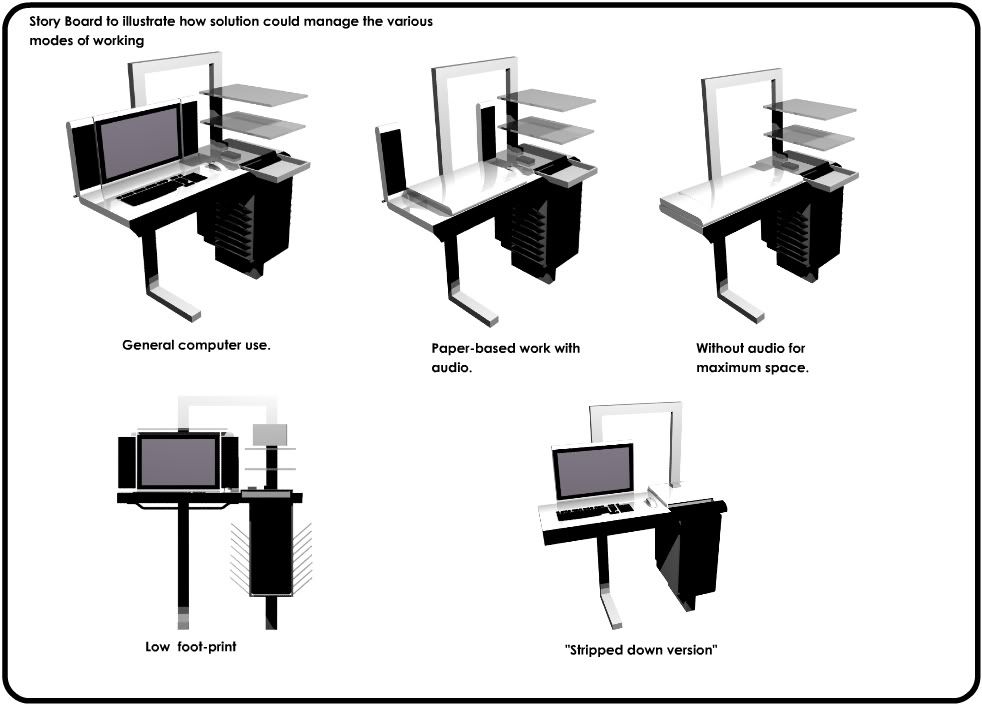 Could you also check the poll if you feel you would benifit from any of the features shown as I need to prove if there is a market need for my idea.
Thanks again.