Ok, after tons of hours of hard work Im finaly posting a WIP.
The Storyboard is not released to the public yet, but will soon be.
The Games called destiny, I've made a basic char, and textured a couple of lvls. So far the game is over 100 megs, Im gunna try to keep it under 500 megs =] Not too much more info is availible to the public yet.
SREENSHOTS: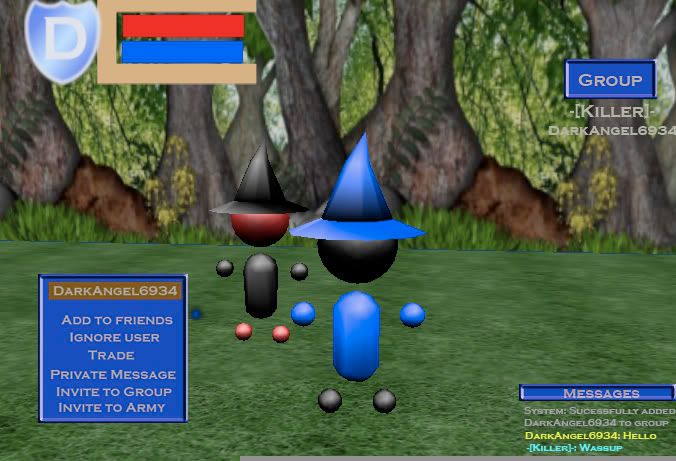 so far theres not socket connection that player is the computer that I was using as a message board and group test.
VIDEOS: COMING SOON.
Well stay tuned for some more info. More updates coming soon.
-[K]- GAMES