this is a dragon for a animation i hope you like, c&c are welcome thanks.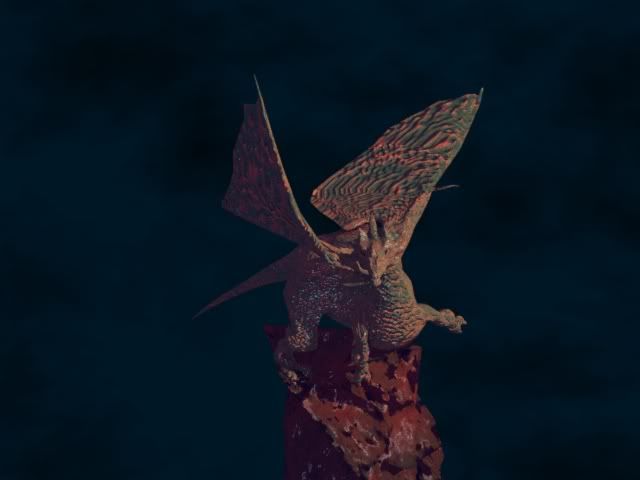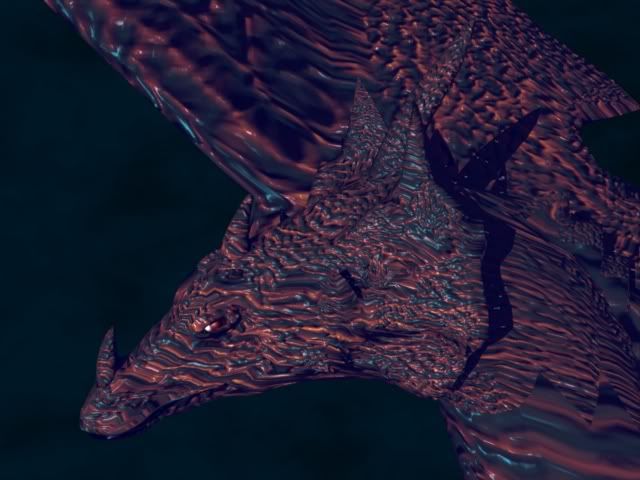 I like the model, but the texture needs work - I prefer wings that look more like skin - the textures need more detail and clean UV mapping.
But the overall appearance is already cool - and it looks evil! :<
I agree, textures are a big weak spot here, there's a lot of stretching and there's ugly lines showing where the stretched textures are meeting the unstretched textures.
WOW! That is AWESOME!
But yes, fix the textures.
I Really like your modeling on the dragon especially the head I have worked on a dragon before and it was a complete failiar,because of the head.I think the wings could be fixed a bit you should be able to see the
skeleton in the wings and is should also be vainy.On the texturing, the idea is there but you should go down a bit on the normals and try using orco maping when adding the textures.
Are you also using reference images?
I would post some up for you but I dont have them anymore sorry.
very nice. I would UV map him though for sure.
Yeah a new UV Texture…
The modelling is already very good
Cool , look like the movie dragon heart