Yeah, I know this is kinda cliché by now, but it's a good practice and makes nice wallpapers.
Done: Created the Earth and textured it with proper textures. UV unwrapped enough for this to look pretty good. Also created a material to simulate night lights (as emit map), created bump and normal maps from a topographic map, added a moon and orbit, and given it a dummy material to look moony, composited it with vector blur just because.
Still to do: Make the atmosphere look better, Texture the moon properly, fix the city lights so that they only show in the dark, redo the animation to make the earth spin, and read off "Space… The final frontier" into my mic. Getting the stars away from Earth would also be nice.
Picture(s):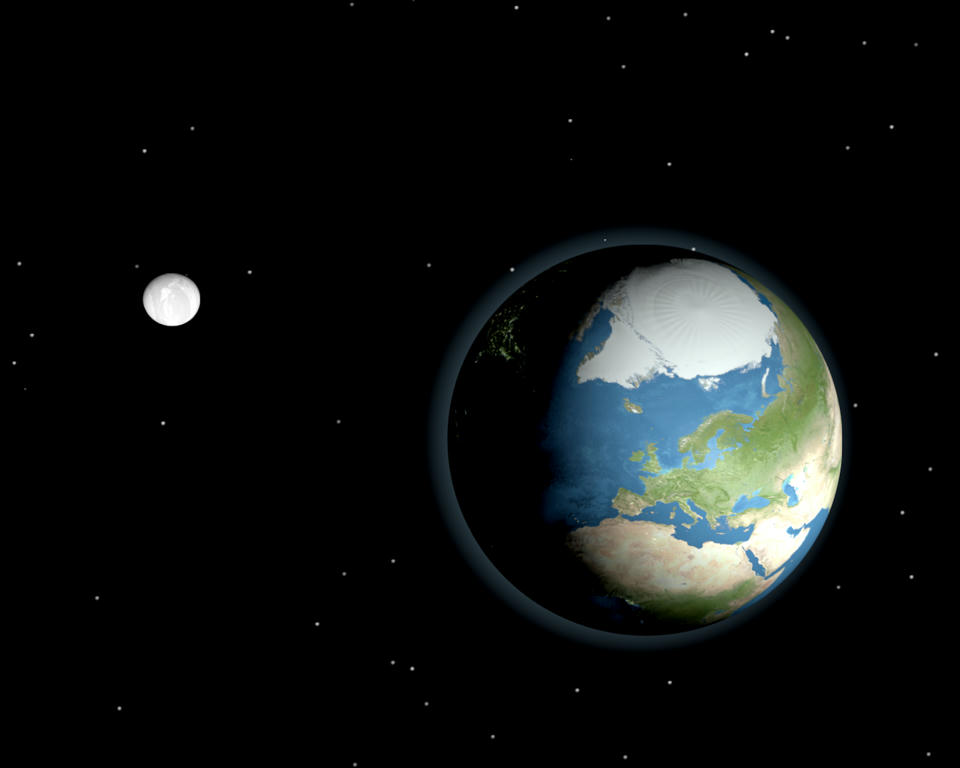 Moar+.blend:
<link to mf>