Hello, guys, I encountered some problems in blender.
First, I saved UV mapping from uv/editor view mode, and textured it in photoshop.
then, I went to texture tab and set it to image or movie, image > file then mapping coordinate > uv
and it turned out as I made some mistake in texture files, so I decided to edit them in uv/editor mode. (The left window)
in texture viewport, it worked out fine as I wanted. but after I press F12-render. The result still the same as before I edit the texture in the uv/editor windows.
picture :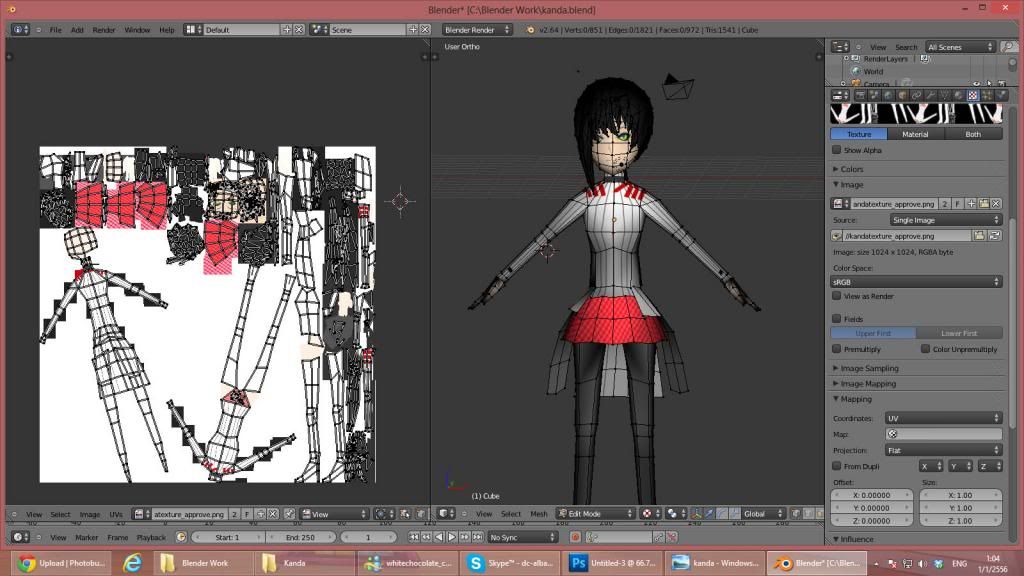 Thankyou very much!