Hi guys. I'm new to blender (but not 3d modeling). I've been using it a few weeks, and I really like it, but I've been having a bit of trouble with some of the tools.
Here is a set of cement steps I was modeling yestersay. I had a lot of trouble using the knife tool. I used it like the documents said, but instead of cutting a clean line across a face, it got triangulated and split like the below picture.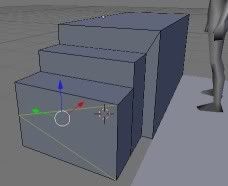 So after that didn't work, I resorted to cutting new edge loops into my shape to make the faces needed to extrude my steps. But now as you can see in the image below, I have a bunch of excess faces there. I would like to merge them and end up with just 5 quads going across. How can this be done?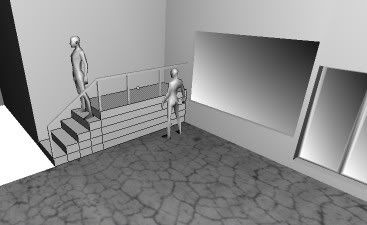 I have the same problem with all the buildings in my scene. I keep adding edge loops to make spaces where I can extrude door and window holes, and ending up with extra faces all over the place that both makes further modeling more complicated, and increases my polygon count when I want to stick to a set budget.