Hi, I'm new here, but have been using I useing lightwave at school for about a year, so I downloaded blender last week. I am trying to do the Joan of Arc tutorial, (My first human in both programs) and I came across a problem. The breasts.
Here are various views.
Front Smooth 2D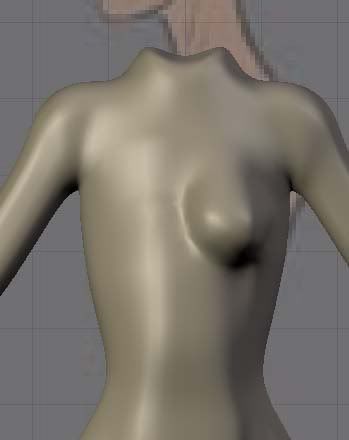 Front Wire 2D
Side Smooth 2D
Side Wire 2D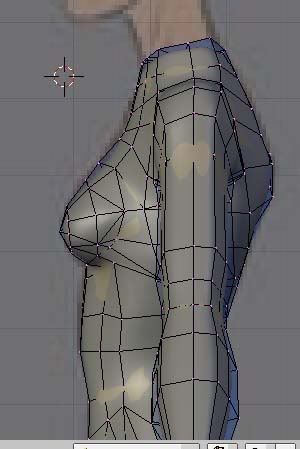 Angle Smooth 3D
Angle Wire 3D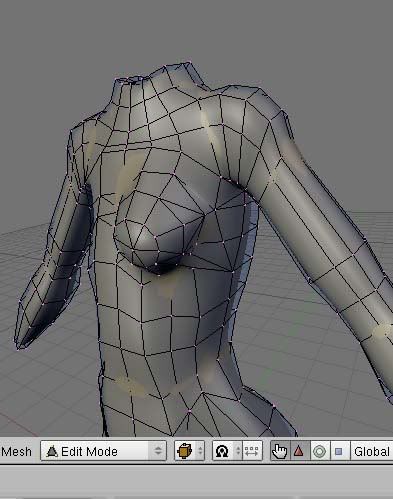 I just can't get them too look right, (by the way, I'm planning to just do one, then delete the other half of the body and mirror it.)
Also, it's impossible to avoid triangles. Everytime I use the knife triangle like to appear.
If someone could help me with the breasts, I would really appreciate it.