Hey All,
Im new here so not sure exactly how to conduct myself or format this thread. Basically im new to blender , or rather i haven't touched it for years and was never very good anyway.
So here i am. Im writing a screenplay and rather like the idea of using green screen in conjunction with Blender to realise some of the Sets. (no models, aliens, creatures, vehicles)
As one of the sets will be a house in an unfamiliar environment i figured id try my hand at modeling a random house. Turns out my mum has blue prints for her house so ive used these .
I have 3 'stages' to show and it is still very much WIP. I would appreciate some advice on all manor of topics. If you think it will help me, throw it my way. The more the merrier.
As a final note i wanted to add that im dancing around the various elements, IE modeling, Texturing, Lighting, Rendering. Just experimenting with lots of things rather randomly. So apologies for the hap hazard presentation. The brick texture is my own work, the roof tiles are a place holder for now.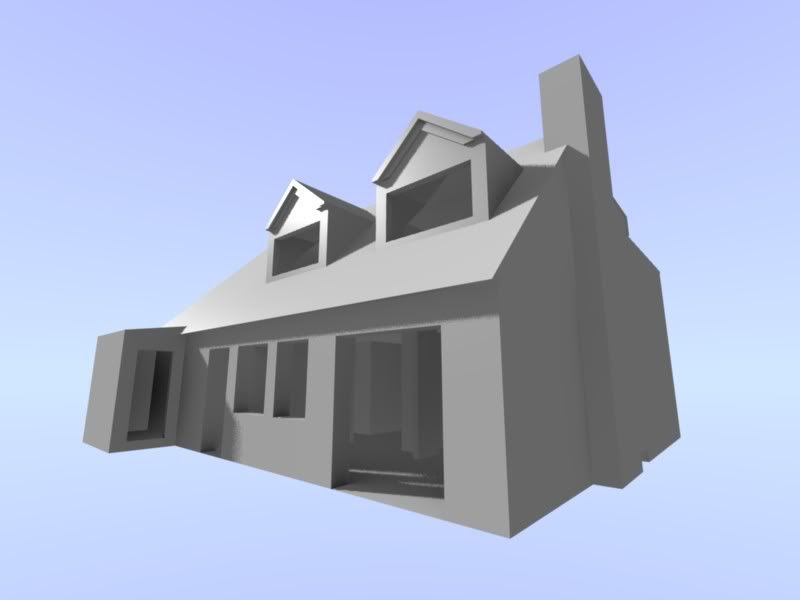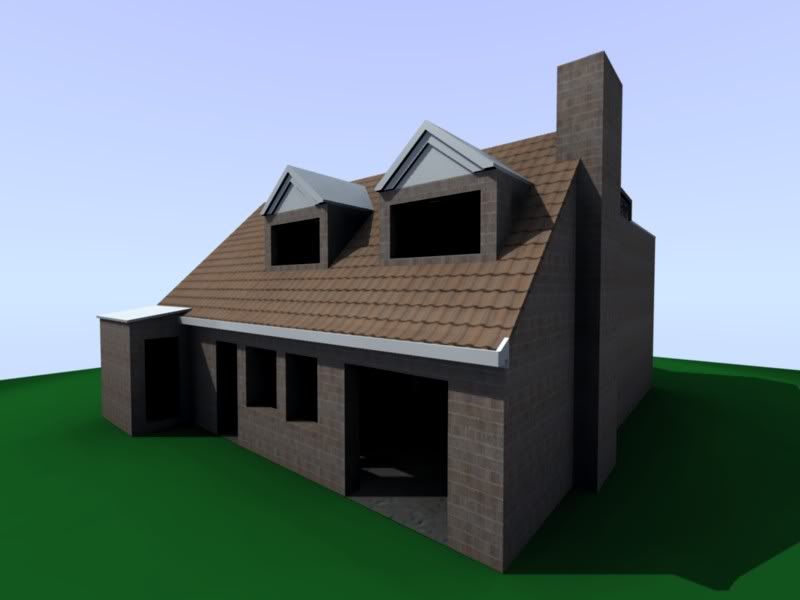 This is the latest render, ive normal mapped the bricks and started adding windows/glass:

Thank you for reading.