Hi,
I'm currently working on a maze game in Blender 2.61. The problem: Blender's mesh sorting appears to be completely random.
Here is the model view, it looks absolutely normal. F12 render works just fine also.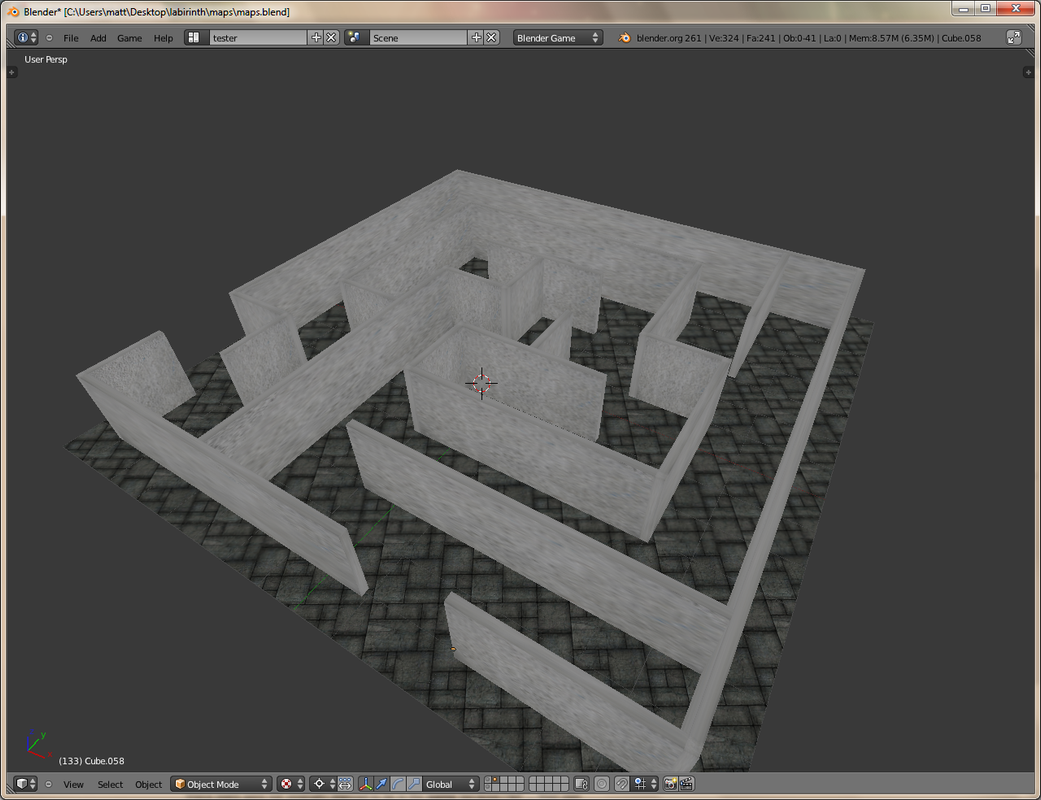 And here is the in-game view.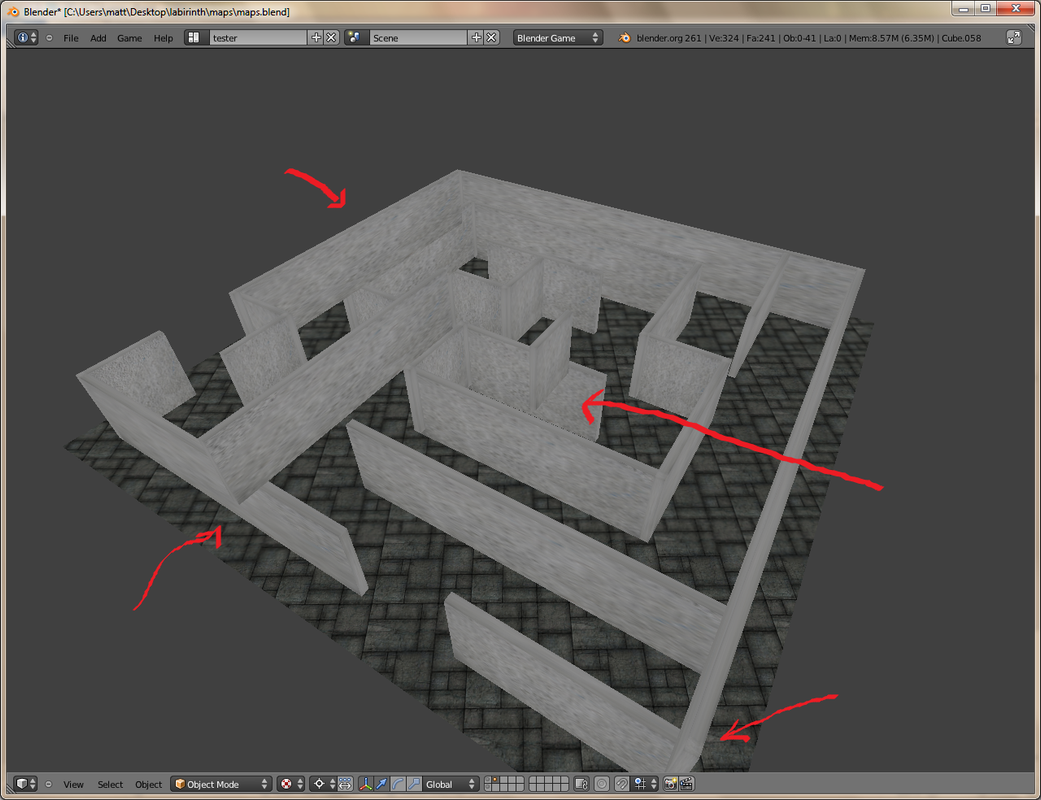 Have you ever met this problem? Any help will be appreciated.
matt
Attachments
maze.blend (429 KB)