GATHER YE ROSES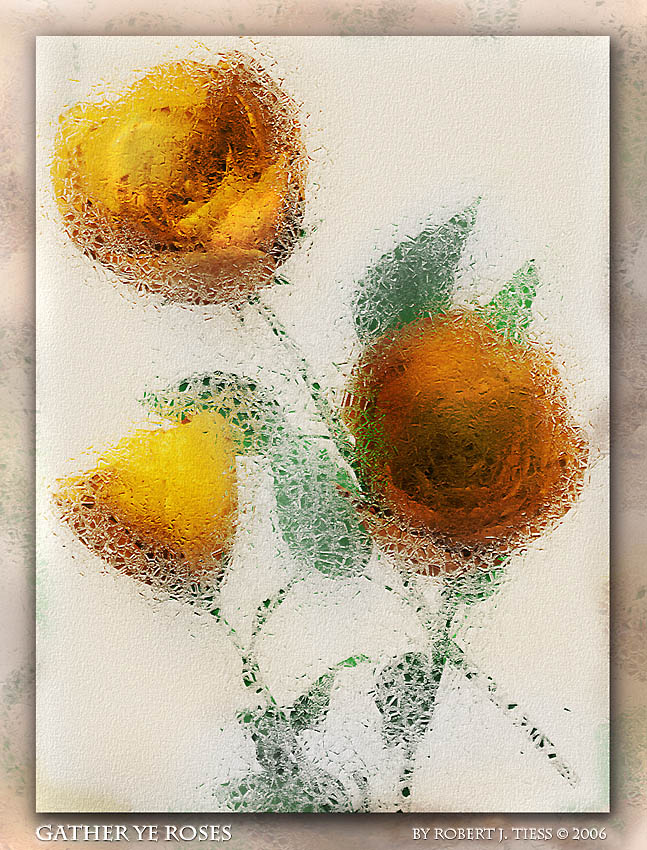 Pure Blender except for some gamma correction and border/text added in post.
The title of this piece is intentionally echoic of Robert Herrick's famous poem, which contained the phrase "gather ye rosebuds." The poem inspired the image.
The flower was developed earlier for a recent CGTalk modeling challenge.
Thank you for viewing my work,
RobertT