Something I made for Weekend Challenge # 188 ("at the zoo" theme):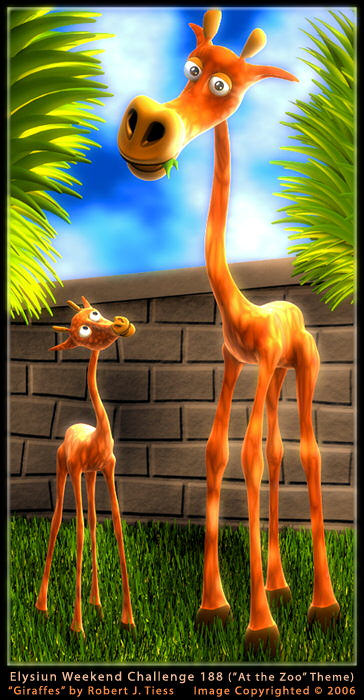 I was just going for fun, cute, silly, and something very quick in this one,
plus experimenting with yet another different style. Around an hour of
modeling with several hours spent on materials, lighting, test renders, etc.
Pure Blender 2.41 (internal glow plugin + rBricks plugin used).
RobertT