Let's kick it off light.
HOUSE MUSIC


HIP HOP MUSIC


METAL MUSIC


STEVIE WONDER


ALTERNATIVE ROCK


TECHNO MUSIC (+Ecstasy)

[/QUOTE]
one word: ZOMGROFLBURGERS
CATURDAY!

LOL @ the moon one.
Here's another.

And one more for now.

MOAR CATURDAY!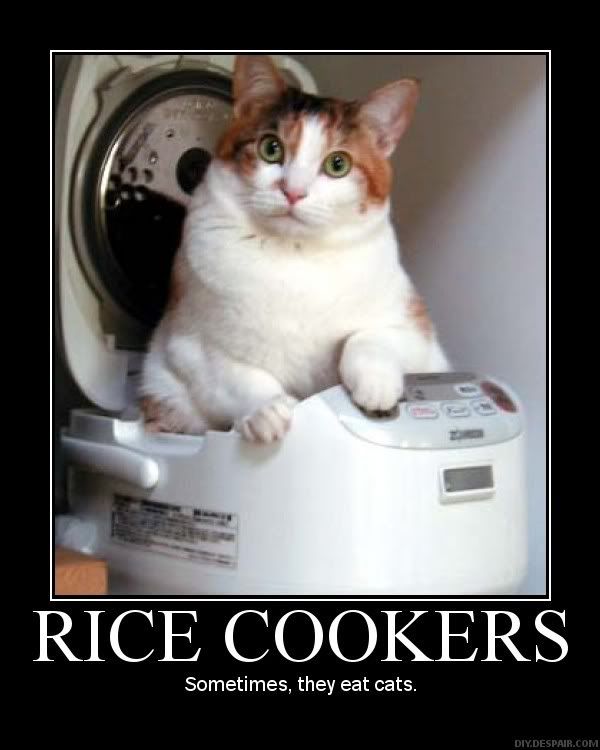 That is all for now.
zomg i hoep tihs doestn gt lockde
What's that?
A cat with a spanking fetish you say?
I've got just the thing!

Haha! Man, I love those dancing Cat's! They rock this world!
Maybe a silly question. VK, do you really like cats, have one (or two)? Or is this just about the humor?
VK, normally I'd say "get a life" but to you I say GET A WIFE
I'll takes yours.
ebow3d:
I have one morbidly obese cat that's outlived about 5 other pets. I'm the only one in my family who really pays attention to her and that she likes.
I also had a reeeeaaaallly great mane coon cat a few years but he get outside and got lost.
I love morbidly obese cats… they're the best ones! My girlfriend has 3 cats, 2 of which are really big fat kitties.
There should be an international law against overfeeding your cat and letting it go modbidly obese :eek:
Long ago I had two cats - one fat and one thin. I'd try to feed it less, and the thin one would get really thin. Feed it more, and the fat got very fat. Life just isn't simple…
Now, I've got two pitch black ones. One is a particularly keen hunter. My neighbours have a 12 year old parrot, very expensive and has been a part of their family since birth. My cat wants it badly. The neighbours now cannot leave any doors or windows open anymore. They are actually nice people, and I wish we could be friends, but I do understand their problem…