I started on the Arwing from Star Fox and quickly ran into trouble…
I used this blueprint.
I started with a plane, deleted everything in edit mode, and started tracing the fusulage.
Then I extruded and got this: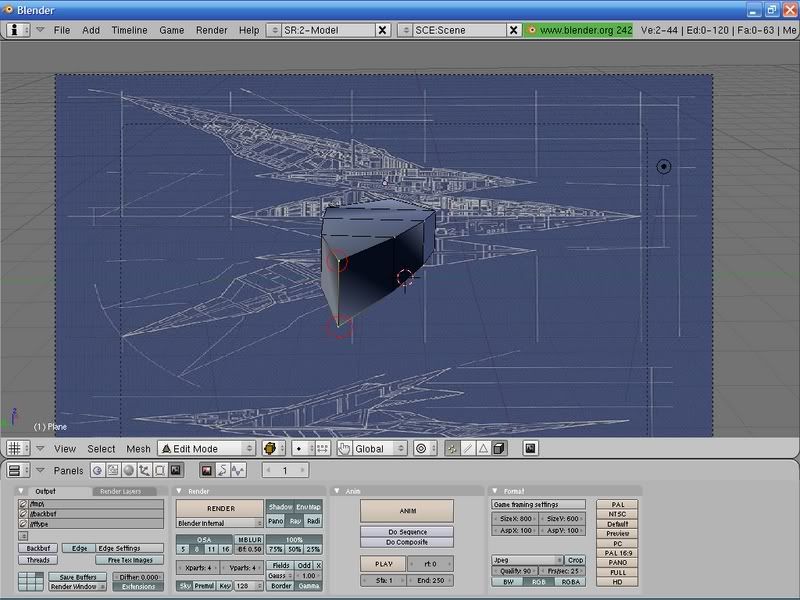 Now, as you can see, I made edges and then faces from the edges, then extruded.
I'm trying to join those two vertices to create a point, as in below:
However I keep getting weird results when I used the Merge command; none of them work.
Is there a better command or am I going about this the wrong way?
Thanks a lot;
~LC