Hi guys,
I'm a beginner at 3D modeling and I started to model a Phone Charger.
I've managed to achieve the look I wanted. But the edges that make up the USB port are very close by and go all the way up to the front of the model.
3.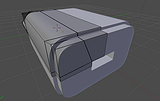 4.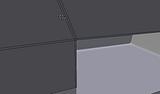 5.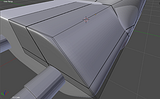 Firstly, Is it correct? Should it be changed?
Secondly, If I need to have a low poly version of the model, do I have to rethink and design my model better rather than using subsurf?? (Image 3)
Because the model right now is a rectangular box, should I bevel the edges to make it rounded and more closer to the actual object?