I've been working on some YafRay tests just to see what it can do over Blender's internal renderer (which I've been using since the beginning).
I did I semi-abstract image of ice islands just to see how it would work.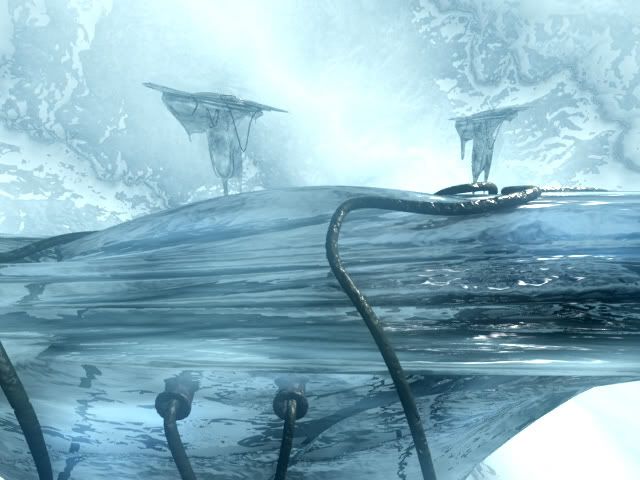 I must say I am impressed with the quality of the images that YafRay puts out, and the speed at which it renders with Ray Tracing. (Since I'm running AMD, the processor isn't as strong as Intel's for rendering capabilities, so every bit of speed counts)
Image was rendered, then glow was added in the compositor.
Hope you like,
John