After a hell lot of frustration and sickness of hearing stuff [specific]
searching a job is a hard task at the moment, esp if you want to follow yer dreams.
I decided to take refuge in blending, its working so far …
here is one nice cartoony yet photoreal wannabe scene, in an annoying
cartoon series "courage", but I always liked the house scene. Thus,attempting
the same. Now a few stuff and detail work [little more] is remaining.
>>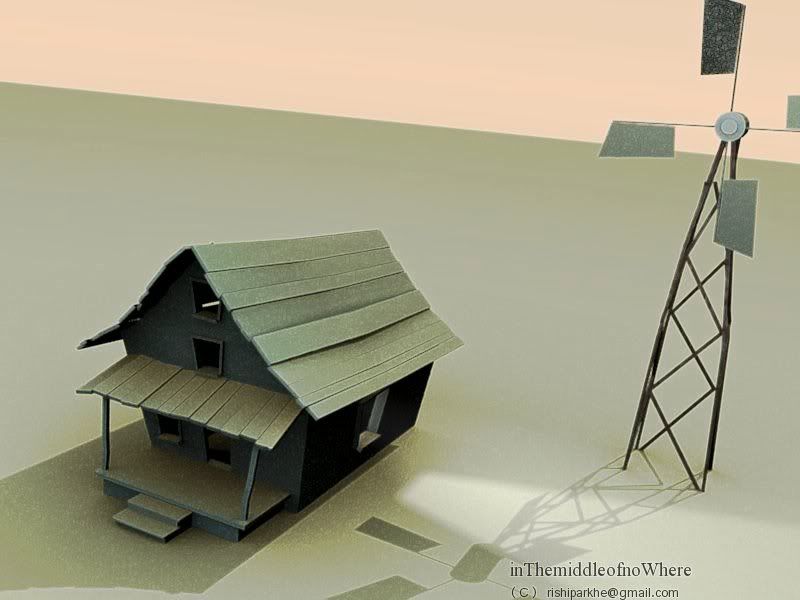 will update later