I am making what is called a CFR(Custom Flat Ride) for a game called Roller Coaster Tycoon 3. The ride I'm recreating is called the Inverter perhaps you've seen this before. Anyway I'm having problems getting the animations to work exactly how I want them to. I will start off by showing some pics, and btw I use Blender 2.49b.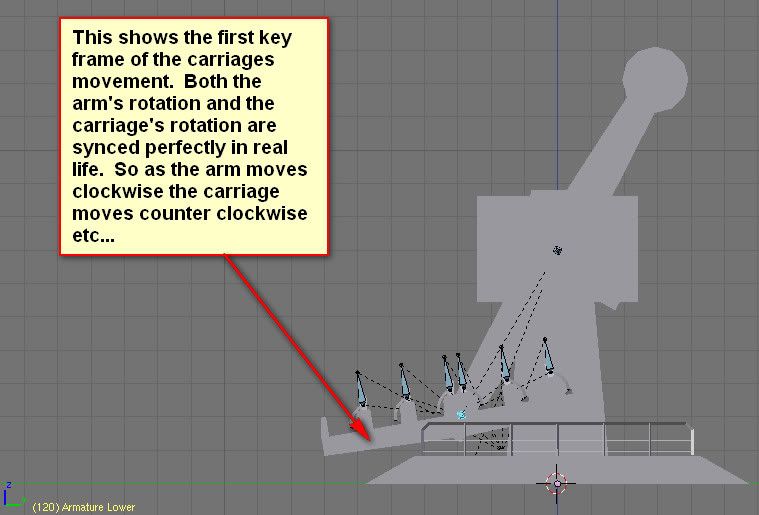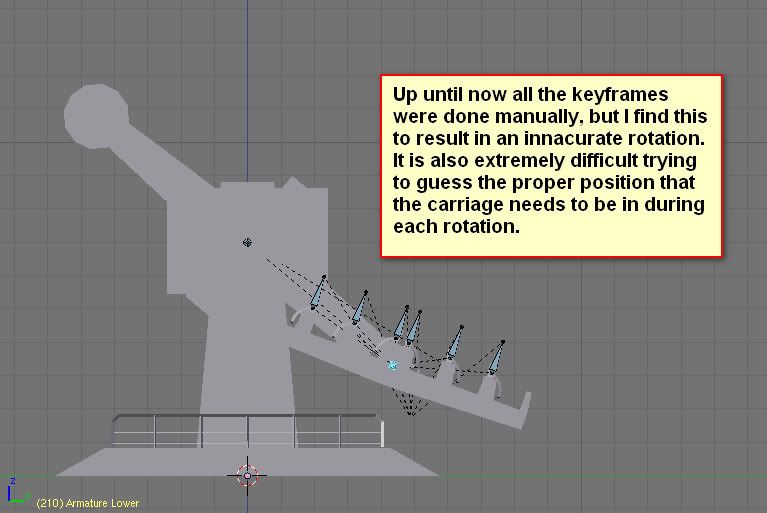 Here's what I need:
First of all I need to be able to record key frames, as this is what the exporter will read.
Secondly armatures are also required.
Action editor must be used, as there are 4 separate actions that need be made. IPO curve editor can be used and so can NLA.
Thing's I've tried:
I tried using bone A with a constraint to control bone B, and set it up to rotate opposite of bone A. This actually worked quite well, but I couldn't figure out how to record the key frame of bone B while rotating it bone A. Finally I tried using an empty to control the rotations and same as above, I couldn't figure out how to record key frames using that either.
So I need some advice from someone savvy enough with this type of animation who could possible recommend a viable solution to my problem.
Edit:: I've included a trimmed down version of the .blend file as an attachment.
-Thanks!
Attachments
Inverter2.blend (645 KB)