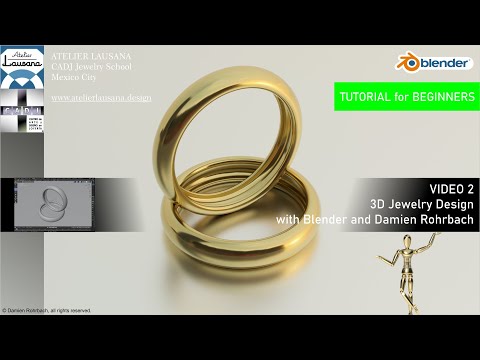 The 3D jewelry design serie with Blender and Damien Rohrbach in English.
This tutorial 2 is for beginners. I talk a lot, but I also explain a lot about basics and specifics. We learn to create a simple real scaled ring design using curves and learn to create the basic gold material and scene settings. The picture is the design made during tutorial.
The serie is free and aimed to every level. Normal or tentative pace is 1 video a week. Hope you like it and subscribe!