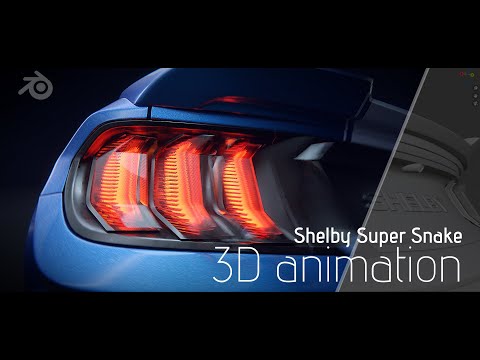 A render I made of the Shelby from the animation. Lit with the HDR Light Studio beta connection.
---
I made a breakdown/tutorial for the animation. If you want to, you can check it out here: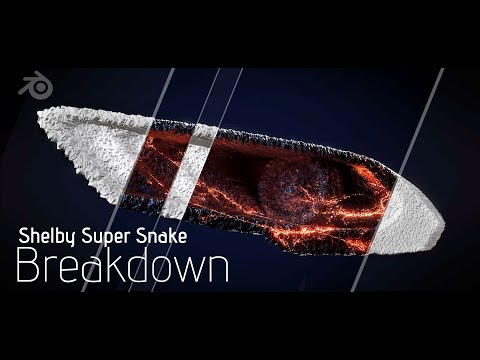 ---
Hey People!
So a loooong time ago I started working on this Shelby Super Snake model and my plan was to make an animated short film showing off the car. I didn't really have a plan at that point about what the story of the film should be or how I wanted to do it. Instead, I decided that the best way to go about it was to just begin making it… Turns out… I was very wrong.
So eventually, I lost interest and motivation in the project as I didn't know where I was going with it and it didn't really have any meaning or story to it.
But then one night I sat down, collected all the shots I had that far, opened pureref and started going through the internet for car ads. Heavaly inspired by the "The Crew" trailers made by Unit Image (Those guys are amazing), I made a storyboard of the film inside pureref by taking screenshots from videos, stock images, links to videos and text notes. To plan out how I wanted the animation to end up.
I ended up cutting the entire ending from the film, as it took longer to produce that I had thought, but this process helped me spend my time well and not spend time animating stuff I would cut from the final film anyway.
I used Houdini, Blender and Megascans to create it. Everything was rendered in cycles and comped together in the compositer. I ended up added a few effects in After Effects in the end. Some of the most problematic shots were the desert shots, so I ended up fixing them up in after effects by adding a bunch of mist, fake lighting and some volume effects.
I found that even though mantaflow creates super cool smoke simulations, it is very hard to art direct the look and motion of the smoke. For that reason I ended up exporting VDB sequences from Houdini and rendered them with Cycles (Without motion blur :'( - I think it's not supported yet).
Thank you for checking out my project.
Hope you are all working on some cool stuff during this weird time, where we are spending so much time at home.
---
Moodboard/storyboard for the film.
Thumbnail