These are two different animations but I didn't feel like opening different threads for them.
Kata (short version)-
this ones been in focused critique for a while and gotten alot better from its first incarnation. It could still be improved and I planned on making it longer but I really have to move on now. Besides, midterms are next week heh.
quicktime mpeg4 ~1.8Mb
http://www.princeton.edu/~ddkim/anims/katashort.mov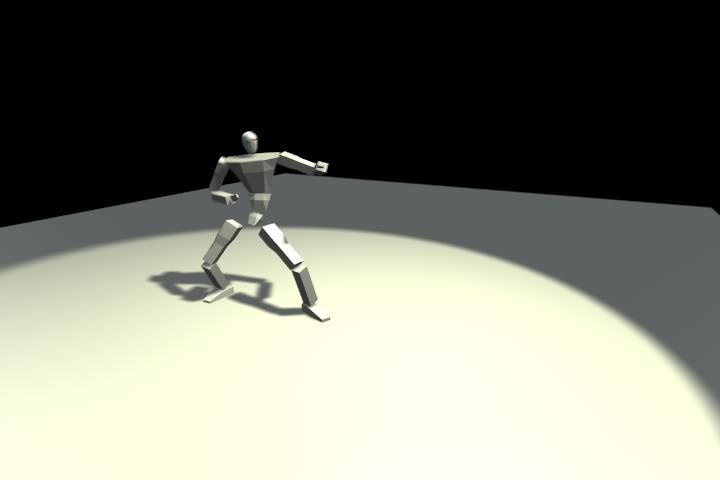 heres a link to the WIP
https://blenderartists.org/forum/viewtopic.php?t=49941
ceilingbot-
well, the model itself is a relic, dating back probably more than a year (modelled w/o face/edge selection btw :P)
anyways, decided to rig it and test out how it could move.
Its supposed to be a mechanical operator that fixes/repairs/operates on other robots. right now all the arms end in arc welders but if I do anything more with him I'll give him more versatile appendages.
quicktime mpeg4 ~1.8Mb
http://www.princeton.edu/~ddkim/anims/ceilingbot.mov
btw, for anyone who remembers, this is the original thread, with a bunch of other mechanical stuff there.
https://blenderartists.org/forum/viewtopic.php?t=28742&highlight=military+lab
anyways, hope you enjoy